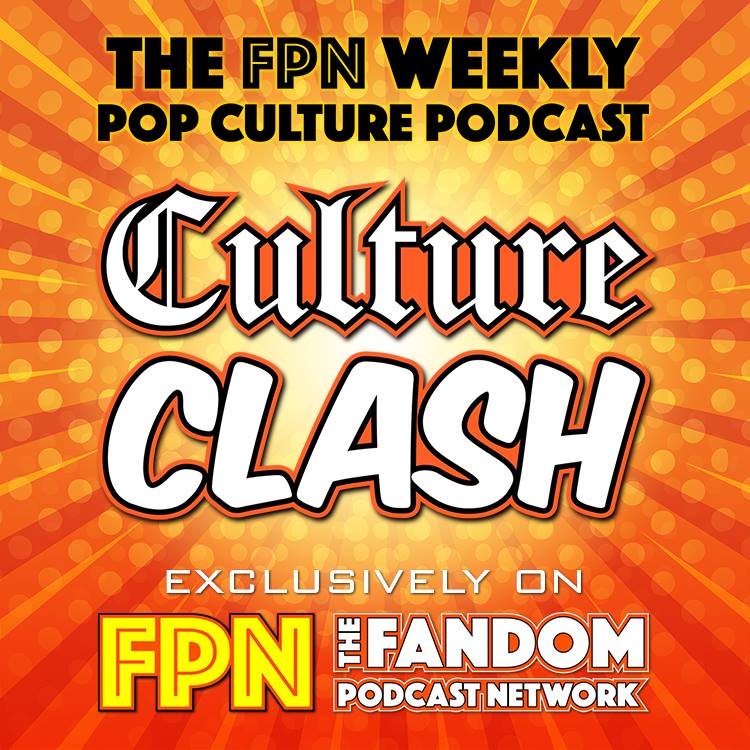 Ok yes this episode of the Culture Clash might be a tad later than normal but with Kevin heading out for vacation and Kyle still in Tax Season recovery we still managed to get some thoughts out before we saw both Endgame and Episode 3 of this season of Game of Thrones.
So hear what are thoughts were of what we were thinking and predictions we had for both this epic film and episode of television were released.
Also we look back at our thoughts on episode 02 of Thrones current season as well as the new Godzilla trailer and the trailer for the new Will Smith film Gemini Man.
In Buy it, Stream it or Unsee it Kyle does a catch up on Arrow, Flash and Riverdale while Kevin brings the happy with The Haunting of Sharon Tate.
Finally in Cult Classic or Guilty pleasure Kyle brings things "Over the Top" while Kevin decides who is better in Ecks vs. Sever.
Oh wait and a HUGE announcement for something new being worked on for the Fandom Podcast Network!
Let's do this thing!
Fandom Podcast Network Contact Info / How to contact & find us:
- FPNet on Podbean app
- Fandom Podcast Network on: iTunes / Stitcher / Podbean / Google Play / Spotify
- Facebook: Fandom Podcast Network
- Email: fandompodcastnetwork@gmail.com
- Instagram: FandomPodcastNetwork 
- Twitter: @fanpodnetwork
- Kyle on Twitter: @AKyleW Instantgram: Akylefandom
- Kevin on Twitter: @spartan_phoenix & Instagram
Tee Public:
iTunes: Please leave us a review on iTunes so new fans can find us easier. We LOVE 5 star reviews of course, but we love feedback in general!
Please listen to our other awesome podcasts on the Fandom Podcast Network:
Blood of Kings: A Highlander Podcast
Culture Clash: The FPN Weekly Pop Culture Podcast
Couch Potato Theater: The Guilty Pleasure Favorites Podcast
Time Warp: The Fandom Flashback Podcast
The Endzone: An (Unofficial) NFL Podcast
Good Evening: An Alfred Hitchcock Podcast
DiscoVille: A Star Trek Discovery and The Orville Podcast
Hair Metal: The Hair Metal Podcast