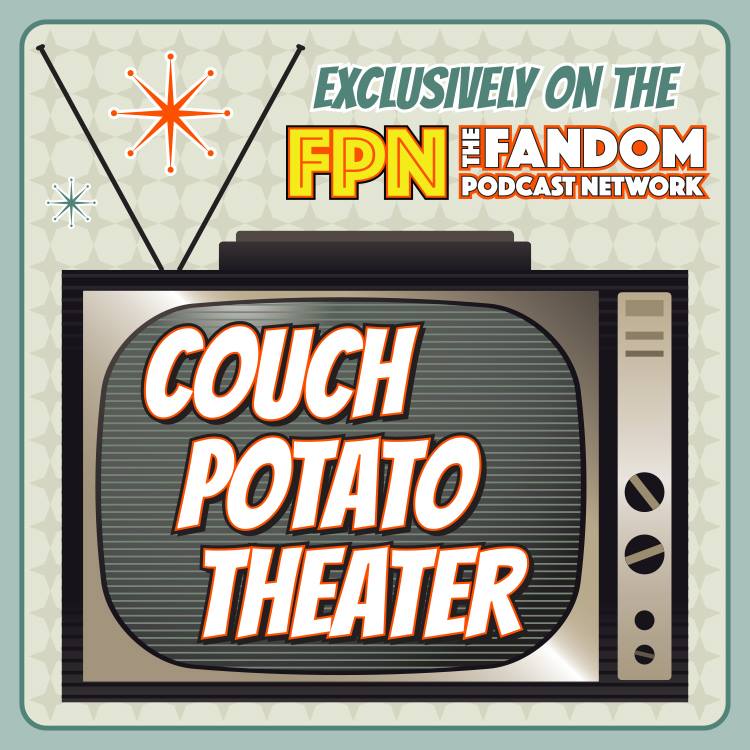 Welcome to another Fantastic episode of Couch Potato Theater here on the Fandom Podcast Network. Couch Potato Theater is THE podcast on the FPN dedicated to covering all those hidden gems, cult classics and Guilty pleasures that are just so good, even though you might have the Criterion Collection or Deluxe Blu-ray set in your library just mere inches away from your entertainment center, you love what you are watching SO MUCH, you don't even care about getting off the couch. And THAT my friends is the DEFINITION of what our Show is all about. 
In the year 1986 when it came to firefights in the air and who had the need for speed everyone was focused on flying into the Danger Zone and focusing on Top Gun.  However another film dealing with fighter jets and battles in the sky came out in 1986 as well developing it's own cult following and becoming a cable mainstay for many years, making this movie a perfect film for Couch Potato Theater! Join us on the Road of the Gypsy as we never say die and bring you the 1986 classic Iron Eagle!
Join Kyle Wagner, Amy Nelson, Kevin Reitzel and Hayley Stoddart as we hop on the couch for another round of COUCH POTATO THEATER......
Fandom Podcast Network Contact Info / How to contact & find us:
- FPNet on Podbean app
- Fandom Podcast Network on: iTunes / Stitcher / Podbean / Google Play / Spotify
- Facebook: Fandom Podcast Network
- Email: fandompodcastnetwork@gmail.com
- Instagram: FandomPodcastNetwork 
- Twitter: @fanpodnetwork
- Kyle on Twitter: @AKyleW Instantgram: Akylefandom
- Kevin on Twitter: @spartan_phoenix & Instagram
- Amy on Twitter @MissAmyNelson
- Hayley on Twitter @trekkie01D
Tee Public:
iTunes: Please leave us a review on iTunes so new fans can find us easier. We LOVE 5 star reviews of course, but we love feedback in general!
Please listen to our other awesome podcasts on the Fandom Podcast Network:
Blood of Kings: A Highlander Podcast
Culture Clash: The FPN Weekly Pop Culture Podcast
Couch Potato Theater: The Guilty Pleasure Favorites Podcast
Time Warp: The Fandom Flashback Podcast
The Endzone: An (Unofficial) NFL Podcast
Good Evening: An Alfred Hitchcock Podcast
DiscoVille: A Star Trek Discovery and The Orville Podcast
Hair Metal: The Hair Metal Podcast