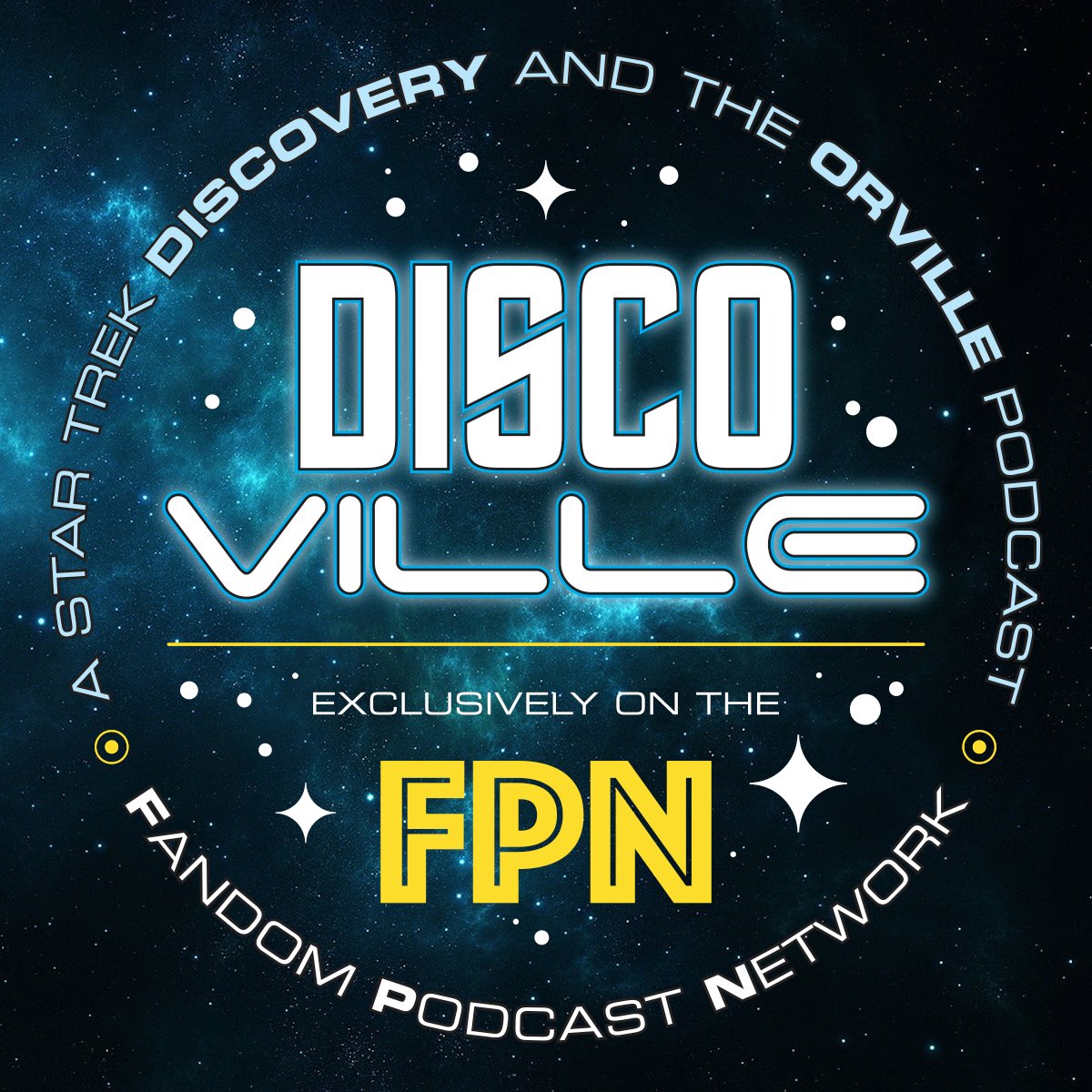 DiscoVille: A Star Trek DISCOVERY and THE ORVILLE Podcast
Episode 9: Designs of Future Past
Welcome to DiscoVille where we discuss both Star Trek Discovery AND The Orville here on the Fandom Podcast Network. On this show we take an in-depth look at each of these shows and discover that both of them can co-exist in today's fandom.
At times on DiscoVille, we will be on hiatus from actual real time broadcast releases. Not to worry - because aside from discussing the episodes, there are SO MANY aspects to these shows that we also want to discuss with you and for this episode, we wanted to talk about the visual stylization of both Star Trek Discovery and The Orville and how the costuming and prop teams for both series leaned fairly heavily on the Designs from their future's past...in this case The Original Series and ENTERPRISE for Discovery and The Next Generation era of 90's Trek for The Orville respectively.
Sitting in with us in the Tactical Chair for this episode is our very special guest and co-founder of the Fandom Podcast Network - Kyle Wagner. And we have a very interesting topic for Subspace Signals about a certain photo that was released on Twitter with a certain executive producer of The Orville with a certain former Betazoid Counselor from The Next Generation. Please…speculate amongst yourselves!
Please also visit our TeePublic store where you can help support the Fandom Podcast Network while wearing your favorite show logos with pride! https://www.teepublic.com/user/fandompodcastnetwork
You can always find DiscoVille on these subspace channels:
• Fandom Podcast Network on: iTunes / Stitcher / Podbean / Google Play for Android Users.
• Twitter: @DiscoVillePod
• Now on Instagram!: @DiscoVillePod
• Kevin on Twitter & Instagram: @spartan_phoenix
• Norman on Twitter @starfighter1701 and Instagram @socalswordfighter
• Kyle on Twitter @akylefandom