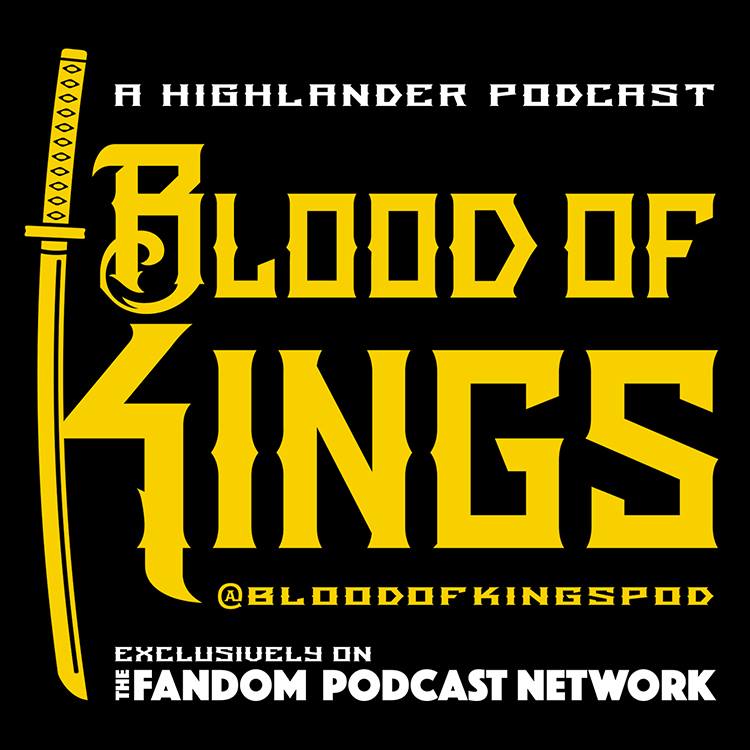 Blood of Kings: A Highlander Podcast Episode 56, Part 2:
Highlander The Gathering, The Fan Interviews
Your Blood of Kings Highlander Podcast Co-hosts, Kevin and Norman really enjoyed their experiences at the Highlander TV Show 25th Anniversary Gathering Convention in Los Angeles at the LAX Crowne Plaza on October 20th - 22nd. They are very proud to bring you this Podcast episode, which includes their Highlander The Gathering convention fan interviews. The wonderful fan interviews include in this episode are:
01. David Walsh
02. Vladimir Anisimof
03. Jill Berticus / Janet Strong (Jill's Mom)
04. Shawn Dempsey
05. Meryle / Amy
06. Dennis Schoffstall
Kevin and Norman really appreciate all of these fans that contributed their time to tell us about their Highlander fandom, and wanted to thank them for dropping by the Blood of Kings booth. In the weeks to come, a couple more Blood of Kings Gathering convention Podcast episodes will follow which includes, their panel on Highlander and social media, and their Highlander celebrity interviews.
When Kevin and Norman originally recorded this Highlander Gathering Convention recap, it also included these fan interviews. However, they realized it ran too long. So they decided to cut it into two episodes instead of one. This first episode was their convention recap, Episode 56, Part 1, which was released last week. This weeks episode will include the fan interviews, Episode 56, Part 2.
Kevin and Norman wanted to personally thank Carmel Macpherson, John Mosby, the Highlander Celebrities and Highlander fans for making this a once of a lifetime experience. So please enjoy this special episode of Kevin and Norman's fan interviews at the Highlander Worldwide Gathering Convention recently held in Los California, October 20th - 22nd.
To get your own Blood of Kings T-shirts and other apparel, please visit our Blood of Kings store on Tee Public here: https://www.teepublic.com/user/fandompodcastnetwork
You can always find Blood of Kings on:
• Fpnet.podbean.com
• FPNet on Podbean app
• Fandom Podcast Network on: iTunes / Stitcher / Podbean / Google Play for Android Users.
• Instagram: FandomPodcastNetwork & BloodOfKingsPodcast 
• Facebook: Blood of Kings: A Highlander Fandom Group
• Facebook: Blood of Kings: A Highlander CCG (Collectible Card Game) Page
If you would like to contact us directly you can:
• Email: BloodOfKingsPodcast@gmail.com
• Twitter: @BloodOfKingsPod
• Instagram: @BloodOfKingsPodcast
• Kevin on Twitter& Instagram: @spartan_phoenix
• Norman on Twitter @starfighter1701 and Instagram @socalswordfighter
• Mike on Twitter: @Immortalcimoli