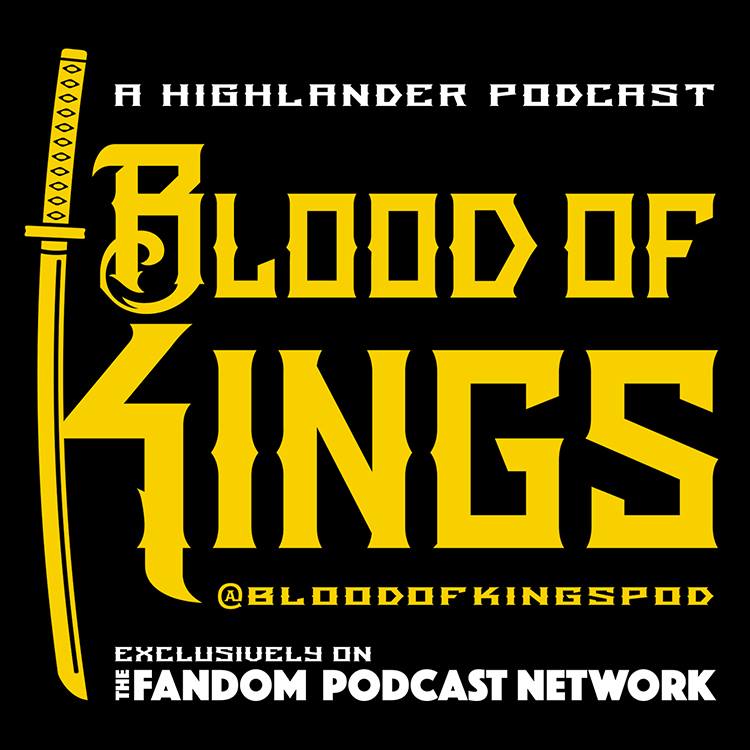 Blood of Kings: A Highlander Podcast
Episode 57: Highlander The Gathering Part 3: IN THE ONLINE OF FIRE
Your Blood of Kings: A Highlander Podcast co-hosts, Kevin and Norman truly enjoyed their experiences at the Highlander TV Show 25th Anniversary Gathering Convention in Los Angeles at the LAX Crowne Plaza on October 20th - 22nd, 2017. They are very proud to bring you this special episode; a recording of the panel that celebrated the growth and evolution of the Highlander Fan Community from humble chat room beginnings to its current convention and podcast incarnations.
IN THE ONLINE OF FIRE: From the OFFICIAL Highlander Worldwide "The Gathering" Convention Schedule: 'Social Media' plays such an important part in modern fandom. Podcasters Blood of Kings, Highlander Rewatched and Highlander Heart's Grant Kempster join Gillian Horvath and Donna Lettow to look on its influence from the 1990s until now…
Kevin and Norman wanted to personally thank Carmel Macpherson, John Mosby, the Highlander Celebrities and Highlander fans for making this a once of a lifetime experience. So please enjoy this special episode of IN THE ONLINE OF FIRE from the Highlander Worldwide Gathering Convention. Please note that the sound quality may fluctuate from time to time due to our impromptu recording setup for this particular panel.
To get your own Blood of Kings T-shirts and other apparel, please visit our Blood of Kings store on Tee Public here: https://www.teepublic.com/user/fandompodcastnetwork
You can always find Blood of Kings on:
• Fandom Podcast Network on: iTunes / Stitcher / Podbean / Google Play for Android Users.
• Instagram: FandomPodcastNetwork & BloodOfKingsPodcast 
• Facebook: Blood of Kings: A Highlander Fandom Group
• Facebook: Blood of Kings: A Highlander CCG (Collectible Card Game) Page
If you would like to contact us directly you can:
• Twitter: @BloodOfKingsPod
• Instagram: @BloodOfKingsPodcast
• Kevin on Twitter& Instagram: @spartan_phoenix
• Norman on Twitter @starfighter1701 and Instagram @socalswordfighter
• Mike on Twitter: @Immortalcimoli