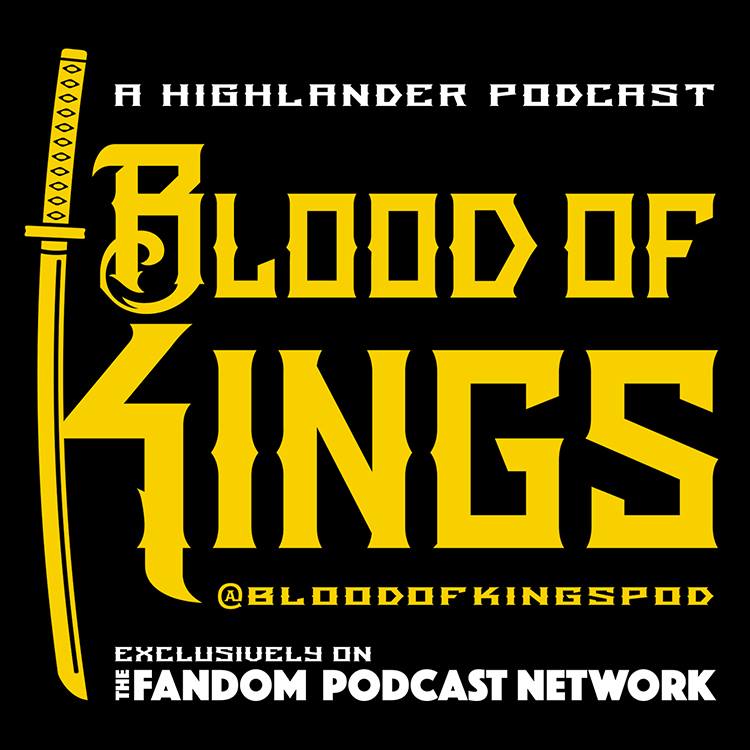 HAPPY ANNIVERSARY BLOOD OF KINGS! Today marks the ONE-YEAR anniversary for Blood of Kings: A Highlander Podcast on the Fandom Podcast network.
As Kevin and Norm look back on their humble beginnings, one scene in Highlander came to mind haha…
"How did this happen for God's Sake?" - Connor MacLeod
"Why does the sun come up...hmm...or are the stars just pinholes on the curtain of night? Who knows?" - Juan Sanchez Villa Lobos Ramirez
Kevin and Norm already had a bit of a Highlander background before starting the Blood of Kings podcast in earnest; easing into it with previous shows like the 5 Fandom Flashbacks and 1 Special Movie Commentary.
39 Podcast Episodes and 3 Kingmaker Specials later…along with several liters of whiskey, tons of melted cheese, disco fries, trading card packs and hundreds and hundreds of dollars worth of books, dvds, blu rays, swords, t-shirts, themed vacations, sword fighting and bullwhip classes - Kevin and Norm have FINALLY scratched the surface of where they want to take Blood of Kings and guess what? You…our fans and supporters…are invited along for the ride!
This week on Blood of Kings, co-hosts Kevin and Norm are joined with Watcher agents in training Mike Sellers and FPNet Founder Kyle Wagner, to discuss Blood of Kings "The One-Year Anniversary Show." This entire year-long journey started with a very fortuitous phone call last January of 2016, when Kevin reached out to Norm with an extremely brilliant idea for the Fandom Podcast Network; to create a show solely focused on the Highlander franchise! And the rest is Watchers Chronicle History!
You can find all of our shows on: iTunes / Stitcher / Podbean / Google Play for Android Users.
Blood of Kings Contact Information: 
Facebook: Blood of Kings: A Highlander Fandom Group
Facebook: Blood of Kings: A Highlander CCG (Collectible Card Game) Page
Instagram: BloodOfKingsPod
Twitter: @BloodOfKingsPod
Norman C. Lao on Twitter: @starfighter1701
Kevin M. Reitzel on Twitter: @spartan_phoenix
Mike on Twitter: @Immortalcimoli