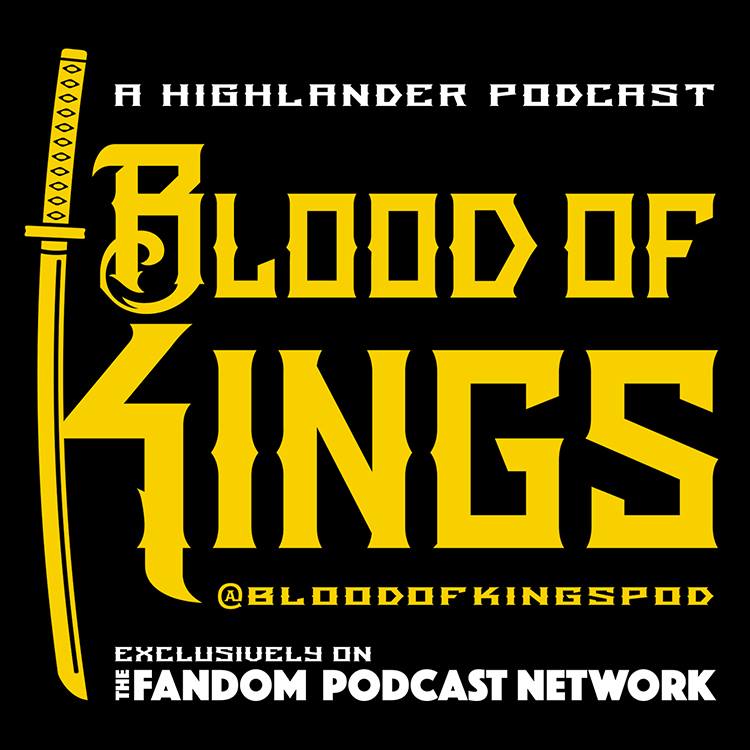 Welcome Blood of Kings fans to something well...a little different. This particular show is about YOU; YOUR questions and YOUR feedback answered by YOUR hosts on Blood of Kings. 
One of the reasons why we wanted to do this show format is because we have had SO MUCH incredible participation on the official BLOOD OF KINGS Facebook Fandom Page, we felt that it would be a lot of fun to finally get "up close and personal" with our fans, through answering your questions and seeing the Highlander lore and universe from YOUR perspective.
Thank you everyone, truly, for participating on the Blood of Kings Facebook page. As always…we look forward to hearing what you have to say. Any comments, questions, suggestions or critiques are welcome. This is YOUR show too - so please let us know what YOU would like to hear now and in the future!
And don't forget about our #highlander101 contest and how you can enter your chance to win John Mosby's FEARFUL SYMMETRY. Details how are…well, you will just have to listen to the show :)
You can find all of our shows on: iTunes / Stitcher / Podbean / Google Play for Android Users.
Blood of Kings Contact Information: 
Facebook: Blood of Kings: A Highlander Fandom Group
Facebook: Blood of Kings: A Highlander CCG (Collectible Card Game) Page
Instagram: BloodOfKingsPod
Twitter: @BloodOfKingsPod
Norman C. Lao on Twitter: @starfighter1701
Kevin M. Reitzel on Twitter: @spartan_phoenix
Mike on Twitter: @Immortalcimoli