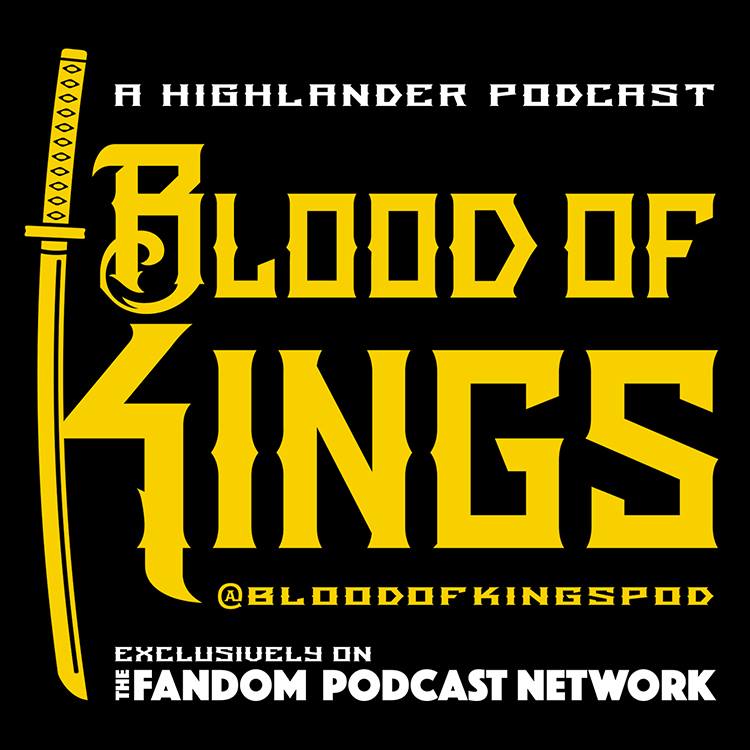 This week on Blood of Kings, while Norman is on a secret Watchers Mission, Blood of Kings co-host Kevin Reitzel and guest co-host and fellow Fandom Podcast Network Co-Founder Kyle Wagner, interview special guest Michael Lashman, ownser and organizer of LashCon Events Highlander 30th Anniversary Gathering in Lakeland Florida this December 3-4 at the Lakeland Cwenter Convention Hall.
With the convention only about a week away, Kevin & Kyle Interview Michael Lashman about all of the updated events and guests at this eagerly awaited Highlander 30th Anniversary Gathering.  Michael also updates us all on the special ticket & autograph packages, hotel and parking, and a special added event with Adrian Paul & Elizabeth Gracen!
Kevin and Kyle also give an update on the Blood of Kings activities at this Highlander 30th Anniversary Gathering, including fan & guest podcast interview and the Friday Night Blood of Kings pre-gathering meet up!
You can find Blood of kings an dour entire catalog of Fandom Podcast Network shows here
You can also find us on Itune, Stitcher, and google play
You can contact blood of kings the following places:
Facebook: Blood of Kings: A Highlander Fandom Group
Facebook: Blood of Kings: a Highlander CCG Page
BloodofkingsPod on instagram
@bloodofkingspod on Twitter
Norman C. Lao @Starfighter1701
Kevin M. Reitzel @spartan_phoenix
Mike Sellers @msellCNL
Kyle Wagner @AKyleW
Davis Grayson: @DavisGrayson