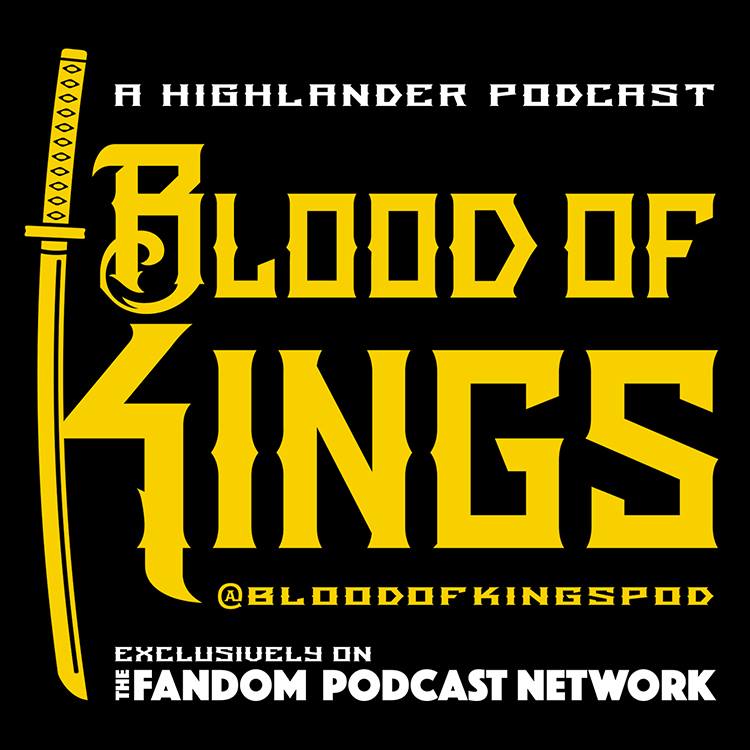 This week on Blood of Kings, Kevin, Norm and "special guest" and BoK editor Mike Sellers dive deep into the WEAPONS seen and used in the FIRST Highlander film. We give our opinions and overall observations on the different weapons used throughout the course of the film; from the ICONIC Masamune Katana used by both Connor and Ramirez, to the impracticality of the Kurgan's broadsword, to the utility of a common steel pipe. Join us for a fantastic conversation as we place all of these weapons underneath Brenda J. Wyatt's forensic metallurgist's microscope!
Also on this weeks "Watchers Roundtable at Joes", Mike adds Jersey style "DISCO FRIES" to the menu, Kevin shares his thoughts on Ridley Scott's "The Duelists", Norm talks about attending Adrian Paul's Sword Experience at Stan Lee's Los Angeles Comic Convention on Saturday October 29th, and we all discuss getting behind the Blood of Kings convergence at the HIGHLANDER 30th Convention in Lakeland, FL on December 3-4 - especially the addition of sword master Anthony De Longis to the celebrity line-up.
You can find Blood of Kings and our entire catalog of Fandom Podcast Network shows here: https://fpnet.podbean.com/
You can find all of our shows on: iTunes / Stitcher / Podbean / Google Play for Android Users.
Blood of Kings Contact Information: 
Facebook: Blood of Kings: A Highlander Fandom Group
Facebook: Blood of Kings: A Highlander CCG (Collectible Card Game) Page
Instagram: BloodOfKingsPod
Twitter: @BloodOfKingsPod
Norman C. Lao on Twitter: @starfighter1701
Kevin M. Reitzel on Twitter: @spartan_phoenix
Mike on Twitter: @msellCNL