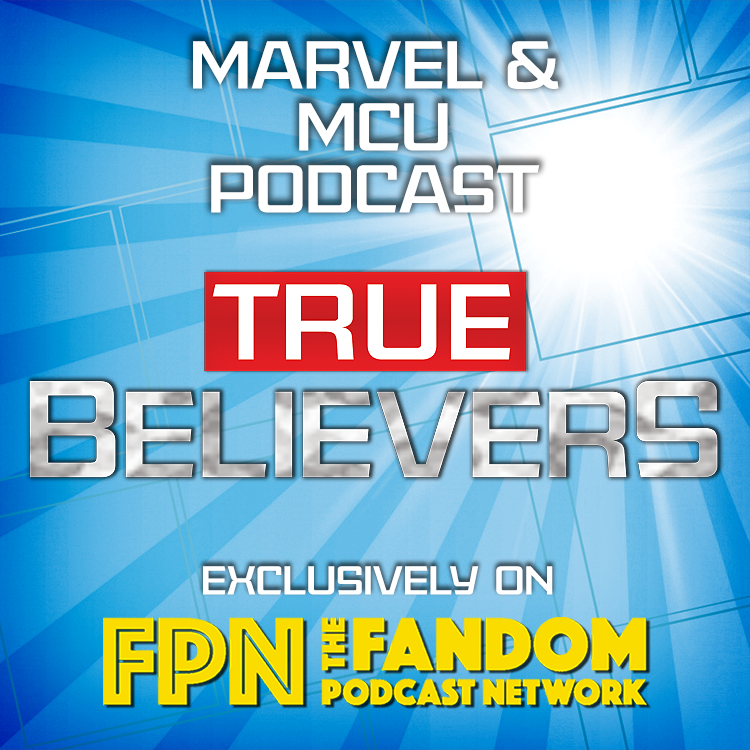 True Believers MCU Podcast EP.34: CAPTAIN AMERICA: THE FIRST AVENGER (2011). Infinity Saga Timeline Re-Watch.
Welcome to the Fandom Podcast Network's TRUE BELIEVERS Marvel MCU Infinity Saga Chronological Timeline Re-Watch Podcast! Here on the TRUE BELIEVERS Marvel MCU Chronological Infinity Saga Timeline Re-Watch, we will re-watch the MCU in Chronological order! We will discuss our re-watch reactions and connections to the original Marvel comics and how they relate to the past, current and future MCU Universe.
Your TRUE BELIEVERS Marvel MCU Podcast hosts will discuss CAPTAIN AMERICA: The First Avenger (2011). Captain America: The First Avenger is a superhero film based on the Marvel Comics character Captain America. Produced by Marvel Studios and distributed by Paramount Pictures, it is the fifth film in the Marvel Cinematic Universe (MCU). The film was directed by Joe Johnston, written by Christopher Markus and Stephen McFeely, and stars Chris Evans as Steve Rogers / Captain America alongside Tommy Lee Jones, Hugo Weaving, Hayley Atwell, Sebastian Stan, Dominic Cooper, Neal McDonough, Derek Luke, and Stanley Tucci. During World War II, Steve Rogers, a frail man, is transformed into the super-soldier Captain America and must stop the Red Skull from using the Tesseract as an energy source for world domination.
 
Warning *SPOILERS AHEAD*! The FPN TRUE BELIEVERS Marvel MCU Podcast will explore the MCU universe in detail, from the movies, TV series and comics.
Fandom Podcast Network Contact Information
True Believers: A Marvel & MCU Podcast Fandom Facebook Group:
Are you enjoying our True Believers Marvel MCU Podcast Discussion? Then join our Facebook group: "True Believers: A Marvel & MCU Podcast Fandom Group"
- The FANDOM PODCAST NETWORK YouTube Channel: 
https://www.youtube.com/c/FandomPodcastNetwork
- Master feed for all FPNet audio podcasts: https://fpnet.podbean.com/
- Facebook: https://www.facebook.com/Fandompodcastnetwork
- Email: fandompodcastnetwork@gmail.com
- Instagram: https://www.instagram.com/fandompodcastnetwork/