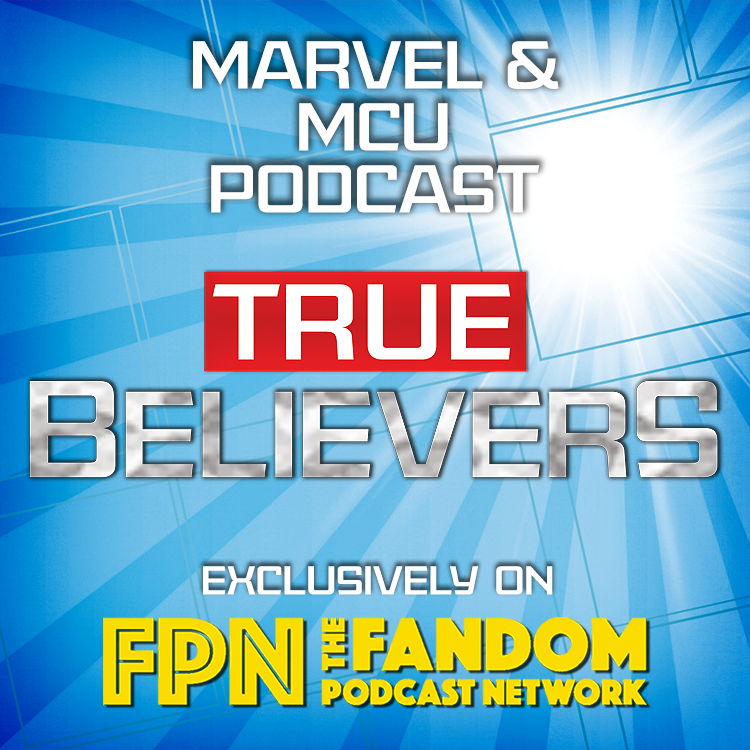 True Believers Episode 50: Moon Knight Episode 5 'Asylum'
Welcome MCU fans to the latest episode of True Believers!  On this the 50th episode of True Believers the multiverse has collided as Kyle welcomes back our returning Moon Knight expert Cat Ceder he is also joined by 2/3 of the crew from the What a Piece of Junk! Star Wars Podcast, Derrick Marsh and Nathan Miracle.
We get our guest thoughts on the season so far as a whole and then dive into all things that was episode 5 of Moon Knight which might be the most different episode of anything the MCU has done.
Hopefully we find our hearts balanced and can give you a great podcast TRUE BELIEVERS!
Warning *SPOILERS AHEAD*! The Fandom Podcast Network TRUE BELIEVERS Marvel MCU Podcast will explore the MCU universe in detail, from the movies, TV series and comics.
True Believers Main Podcast Feed:
https://fpnet.podbean.com/category/True-Believers-a-mcu-podcast/
True Believers: A Marvel & MCU Podcast Fandom Facebook Group!
Are you enjoying our True Believers Marvel MCU Podcast Discussion? Then join our Facebook group: "True Believers: A Marvel & MCU Podcast Fandom Group"
Link: https://www.facebook.com/groups/143313841014405/edit
Fandom Podcast Network Contact Information
- The FANDOM PODCAST NETWORK YouTube Channel: 
https://www.youtube.com/c/FandomPodcastNetwork
- Master feed for all FPNet audio podcasts: https://fpnet.podbean.com/
- Fandom Podcast Network on Facebook: https://www.facebook.com/Fandompodcastnetwork
- Email: fandompodcastnetwork@gmail.com
- Instagram: @fandompodcastnetwork https://www.instagram.com/fandompodcastnetwork/