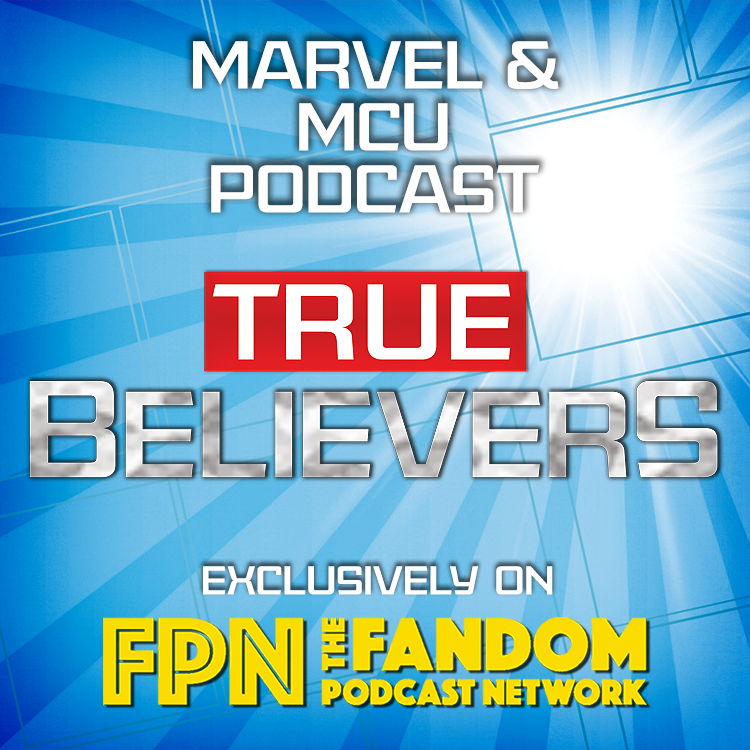 True Believers Episode 49: Moon Knight Episode 4 'The Tomb'
Welcome to the latest episode of True Believers the Fandom Podcast Network MCU show.  Kyle Wagner is back for this weeks episode after serving as the fist of the IRS last week however Kevin Reitzel is off as he goes to get married!  Have no fears though as our Moon Knight expert Cat Ceder returns to go on some 'Tomb' Raiding with Kyle and all his personalities as we look into all the happenings of Episode 4 of Moon Knight 'Tomb"
Warning *SPOILERS AHEAD*! The Fandom Podcast Network TRUE BELIEVERS Marvel MCU Podcast will explore the MCU universe in detail, from the movies, TV series and comics.
True Believers Main Podcast Feed:
https://fpnet.podbean.com/category/True-Believers-a-mcu-podcast/
True Believers: A Marvel & MCU Podcast Fandom Facebook Group!
Are you enjoying our True Believers Marvel MCU Podcast Discussion? Then join our Facebook group: "True Believers: A Marvel & MCU Podcast Fandom Group"
Link: https://www.facebook.com/groups/143313841014405/edit
Fandom Podcast Network Contact Information
- The FANDOM PODCAST NETWORK YouTube Channel: 
https://www.youtube.com/c/FandomPodcastNetwork
- Master feed for all FPNet audio podcasts: https://fpnet.podbean.com/
- Fandom Podcast Network on Facebook: https://www.facebook.com/Fandompodcastnetwork
- Email: fandompodcastnetwork@gmail.com
- Instagram: @fandompodcastnetwork https://www.instagram.com/fandompodcastnetwork/
- Twitter: @fanpodnetwork / 
https://twitter.com/fanpodnetwork
True Believers / Fandom Podcast Network Host & Guest Contact Info:
- Kyle Wagner on Twitter: @AKyleW / Instagram: @Akylefandom
- Kevin Reitzel on Twitter & Instagram: @spartan_phoenix
- Guest: Cat Ceder on Twitter & Instagram: @StaticCat1
- Tee Public Fandom Podcast Network Store: