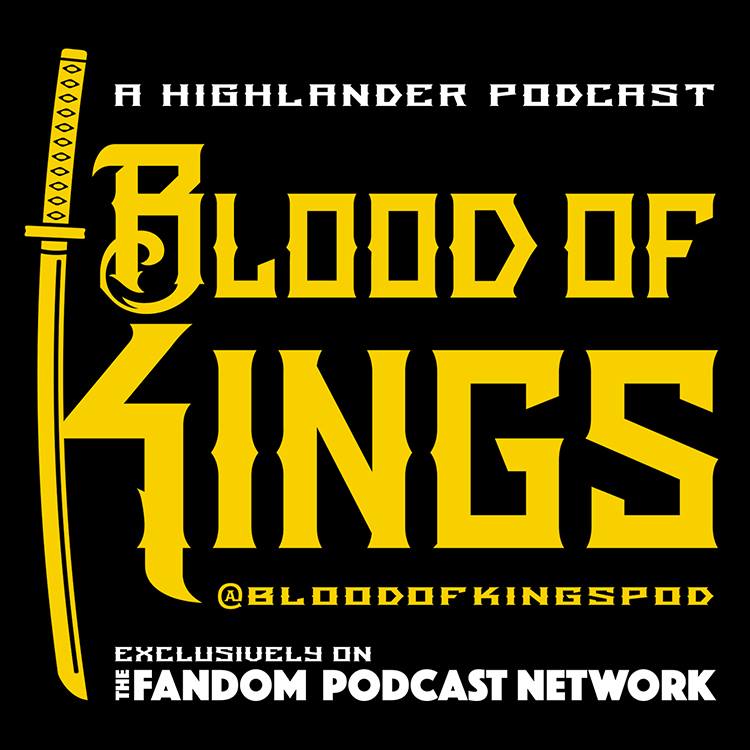 Student, Teacher, Sword Master, Bullwhip Expert, Actor, Fight Choreographer, Historian, Vocal Talent and Director - these are just but a few brief descriptions that barely scratch the surface of our very special guest for this installment of KINGMAKERS: A Blood of Kings Spotlight. We at Blood of Kings are deeply HONORED to introduce as our special guest - MR. ANTHONY DE LONGIS!
Anthony is well known in both television and cinema for such a diverse and seasoned career. For Highlander the Series fans, he was first seen as the villainous Lymon Kurlow in Season Two's BLACKMAIL. However, he made his most indelible mark on the series AND the franchise, as he returned with an idea inspired by his love for the Spanish "Mysterious Circle" and crafting the greatest duel in the history of the show while breathing life into one of Highlander's most beloved rogues Ottavio Consone, in the seminal Season Five episode: DUENDE.
In our interview, Anthony expounds upon his long and illustrious career, touches on some of the more recent projects that he is working on with HIGHLANDER IMAGINE, and encourages your Blood of Kings co-hosts Kevin and Norman to work and train with him at his RANCHO INDALO, located in the Foothills north of Los Angeles, California. We cannot thank Anthony enough for his time and his graciousness and we hope that all of his fans and fans of Highlander enjoy this podcast.
Please visit Anthony De Longis on his website http://www.delongis.com for more information on his upcoming projects and to learn more about training with him at the ranch! 
You can find all of our shows on: iTunes / Stitcher / Podbean / Google Play for Android Users.
Blood of Kings Contact Information: 
Facebook: Blood of Kings: A Highlander Fandom Group
Facebook: Blood of Kings: A Highlander CCG (Collectible Card Game) Page
Instagram: BloodOfKingsPod
Twitter: @BloodOfKingsPod
Norman C. Lao on Twitter: @starfighter1701
Kevin M. Reitzel on Twitter: @spartan_phoenix
Mike on Twitter: @msellCNL