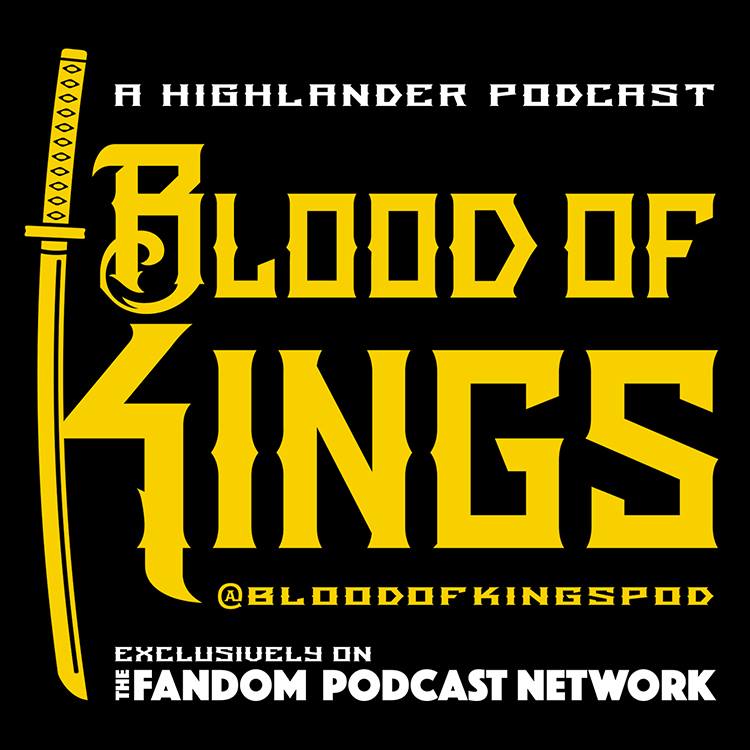 On this very special episode of KINGMAKERS on Blood of Kings, we are so incredibly honored and privileged to have on ONCE AGAIN, both John Mosby, author of FEARFUL SYMMETRY: The Essential Guide to All Things Highlander and Carmel Macpherson, PRESIDENT of Highlander Worldwide to discuss the most current developments for the Highlander 25th Anniversary Convention!
On March 18th, your Blood of Kings team along with John and Carmel covered the very first few details about the Highlander Worldwide Convention on KINGMAKERS Episode 3. This epic convention entitled THE GATHERING will be held on October 20-22nd at the CROWNE PLAZA HOTEL right next to the Los Angeles Airport.
This is shaping up to be the BEST HIGHLANDER CONVENTION quite possible of all time. You will not want to miss it. And as always, your BLOOD OF KINGS TEAM will be covering and sharing all of the details with you every step of the way!
You can always find Blood of Kings on:
• Fandom Podcast Network on: iTunes / Stitcher / Podbean / Google Play for Android Users.
• Instagram: FandomPodcastNetwork & BloodOfKings Pod 
• Facebook: Blood of Kings: A Highlander Fandom Group
• Facebook: Blood of Kings: A Highlander CCG (Collectible Card Game) Page
If you would like to contact us directly you can:
• Twitter: @BloodOfKingsPod
• Instagram: @BloodOfKingsPodcast
• Kevin on Twitter & Instagram: @spartan_phoenix
• Norman on Twitter @starfighter1701 and Instagram @socalswordfighter
• Mike on Twitter: @Immortalcimoli