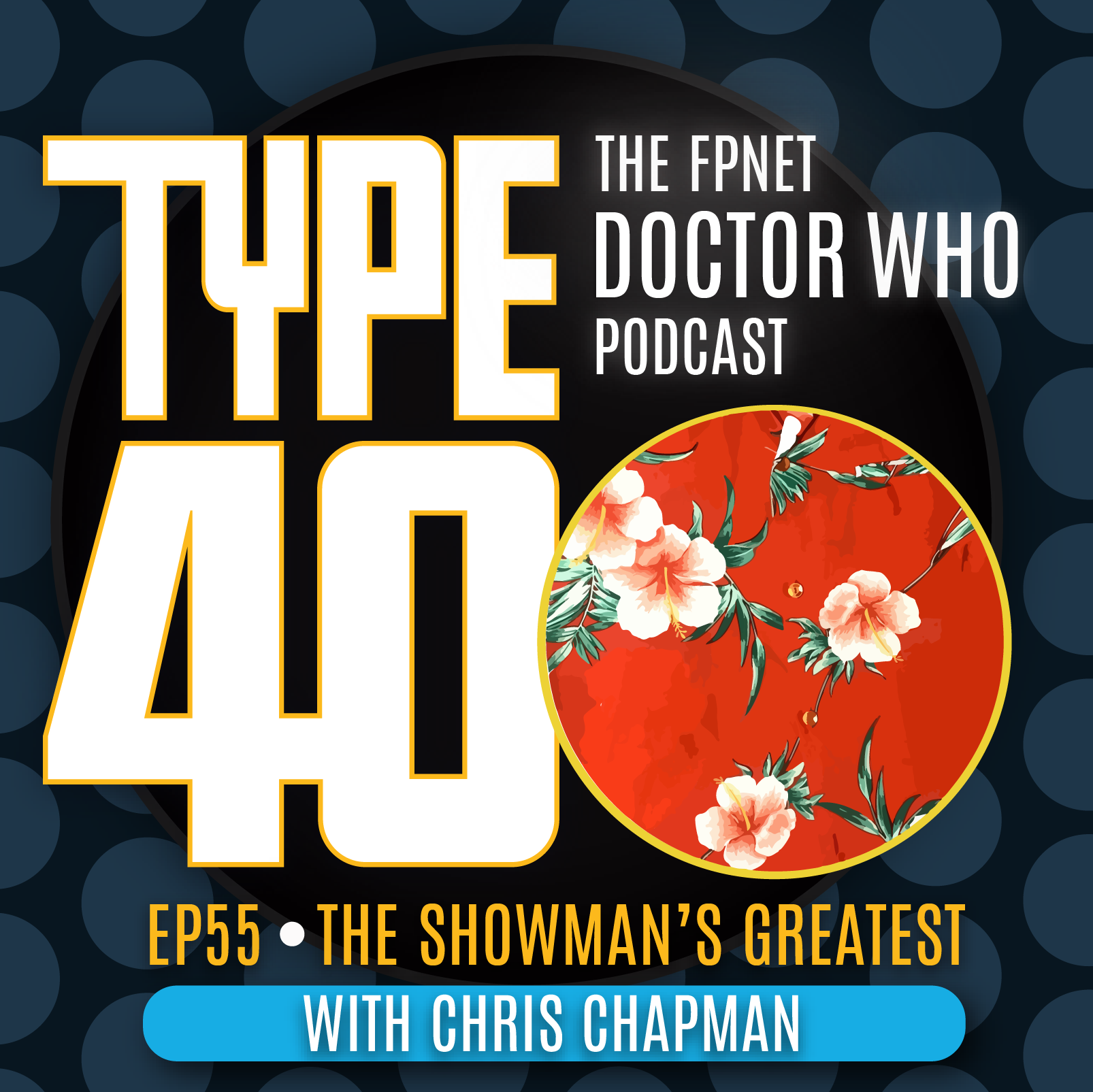 TYPE 40: A Doctor Who Podcast
Episode 55: The Showman's Greatest with Chris Chapman
The Doctor Who Blu Ray Collection is something we've always relished covering on Type 40. This time we go deeper than ever, with a close look at the feature length documentary "Showman: The Life of John Nathan-Turner". Who better to get in for this discussion on the series longest standing producer, then they guy who's made this definitive account of his life and career?
Yes, director of this and so many superb special features Chris Chapman is our special guest on this edition of the show. Joining regular host Dan Hadley and Simon Horton to talk about how the project came to life; the challenges along the way right up to the film's launch at the BFI earlier in 2020. As well as share some of his thoughts from inside the whole Blu ray range about what could be coming in the future. Don't miss it this Type 40: A Doctor Who Podcast to stream direct or download here!
Chris Chapman's new Doctor Who adventure from Big Finish is Scorched Earth. Available here:
https://www.bigfinish.com/releases/v/doctor-who-scorched-earth-2046
* Support Doctor Who Lockdown in raising money
for the Covid-19 Film and TV Emergency Relief Fund, at this link:
https://www.justgiving.com/fundraising/doctorwholockdown
You can always find TYPE 40: A Doctor Who Podcast on:
• The FPNet Master Feed @Fpnet.podbean.com
• FPNet on Podbean app
• Fandom Podcast Network on: Apple Podcasts, Spotify, Stitcher & Google Play
• Instagram: FandomPodcastNetwork & type40drwho
• Facebook: TYPE 40: A Doctor Who Fandom Podcast:
If you would like to contact us directly you can:
• Email: type40drwho@gmail.com
• Twitter: @type40drwho
• Instagram: @type40drwho
• Simon Horton @The Whonatics on Facebook
• Dan Hadley on Twitter and Instagram @The_spacebook
TeePublic Store:
Help support the Fandom Podcast Network and wear some of their fantastic original designs and logos on t-shirts, mugs, hats and more from Tee Public Go to: https://www.teepublic.com/user/fandompodcastnetwork or just search Fandom Podcast Network to find our storefront.
Apple Podcasts: 
Please search Fandom Podcast Network on Apple Podasts and leave us a review so new fans can find us easier. We LOVE 5 star reviews of course, but we love feedback in general! 
Please listen to our other awesome podcasts on the Fandom Podcast Network:
Master Feed: https://fpnet.podbean.com/