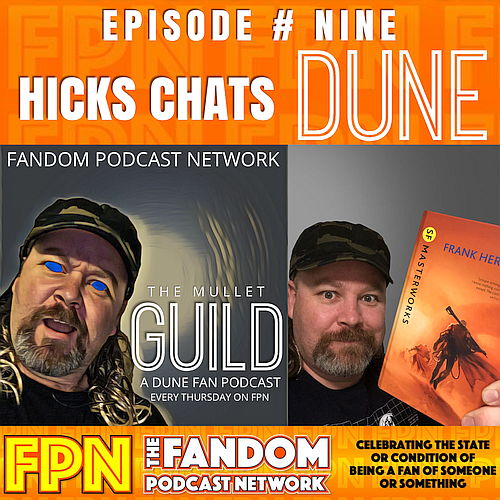 The Mullet Guild: Episode #9 Catching up with Mister Hicks
On tonight's episode coming to you live from Sietch Quinlan, Adam is joined by expert RPG creator Jonathan Hicks, a huge Dune fan and massive fan of all things role playing games. We will be joined by him for the next few episodes for an insight into gaming and into his fandom.
Find The Mullet Guild on:
Apple / Stitcher / Spotify / Google Play / Podbean / IheartRadio
Contact:
Site: fpnet.podbean.com
Twitter: @fanpodnetwork
Facebook & Instagram: Fandom Podcast Network
Adam: @thelethalmullet (Twitter/Facebook/Instagram)
Jonthan: @jonmarkhicks
Site: farsightblogger.blogspot.com
FPN Master Feed: fpnet.podbean.com
Catch the flagship show: Culture Clash, Blood of Kings, The Lethal Mullet, Making Treks, and the host of amazing podcasts covering all of fandom.
#dune #podcast #fandom #themulletguildadunefanpodcast #fandompodcastnetwork #lethalmulletpodcast #adamobrien #frankherbert #dune2020 #trailer #teaser #jonathanhicks #adamobrien