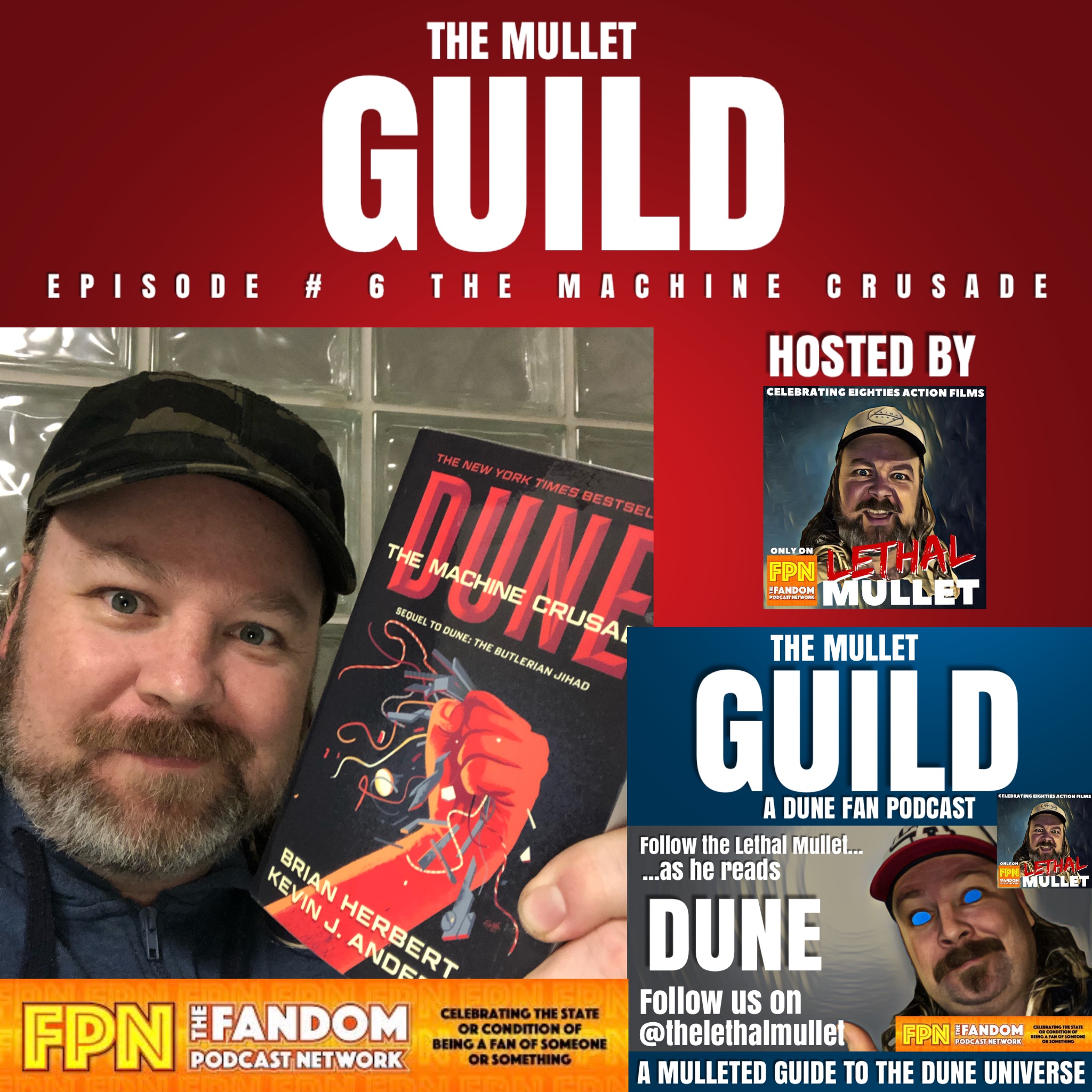 The Mullet Guild: Episode #6 The Machine Crusade
On tonight's episode coming to you live from Sietch Quinlan, is looking at the second novel in the Legends of Dune series: The Machine Crusade. Adam takes you through the novel, and his thoughts on the era, the Orange Catholic Bible and will we still see the Dune movie this year?
Find The Mullet Guild on:
Apple / Stitcher / Spotify / Google Play / Podbean / IheartRadio
Contact:
Site: fpnet.podbean.com
Twitter: @fanpodnetwork
Facebook & Instagram: Fandom Podcast Network
Adam: @thelethalmullet (Twitter/Facebook/Instagram)
FPN Master Feed: fpnet.podbean.com
Catch the flagship show: Culture Clash, Blood of Kings, The Lethal Mullet, Making Treks, and the host of amazing podcasts covering all of fandom.
#dune #podcast #fandom #themulletguildadunefanpodcast #fandompodcastnetwork #lethalmulletpodcast #adamobrien #frankherbert