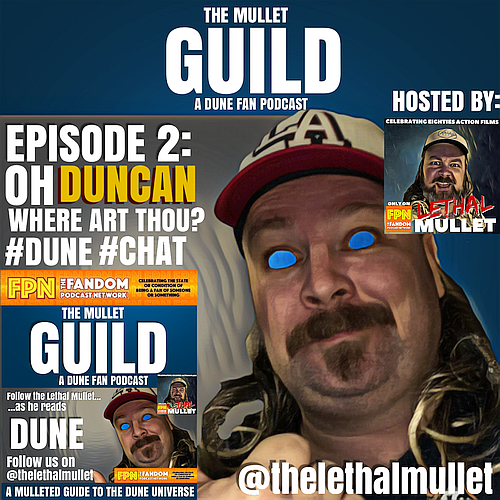 The Mullet Guild: Episode #2 Oh Duncan Where Art Thou?
The Lethal Mullet returns with an offshoot of the main show, once a fortnight looking at the world of Frank Herbert's Dune. Your mulleted guide to the Dune universe, and this week Adam takes in a few new DUNE books, and a classic Frank Herbert biography, chats bout Weirding Modules and the wondrous ways of Duncan Idaho and the Swordmasters of Ginaz.
Find The Mullet Guild on:
Apple / Stitcher / Spotify / Google Play / Podbean / IheartRadio
Contact:
Site: fpnet.podbean.com
Twitter: @fanpodnetwork
Facebook & Instagram: Fandom Podcast Network
Adam: @thelethalmullet (Twitter/Facebook/Instagram)
FPN Master Feed: fpnet.podbean.com
Catch the flagship show: Culture Clash, Blood of Kings, The Lethal Mullet, Making Treks, and the host of amazing podcasts covering all of fandom.
#dune #podcast #fandom #themulletguildadunefanpodcast #fandompodcastnetwork #lethalmulletpodcast #adamobrien #frankherbert