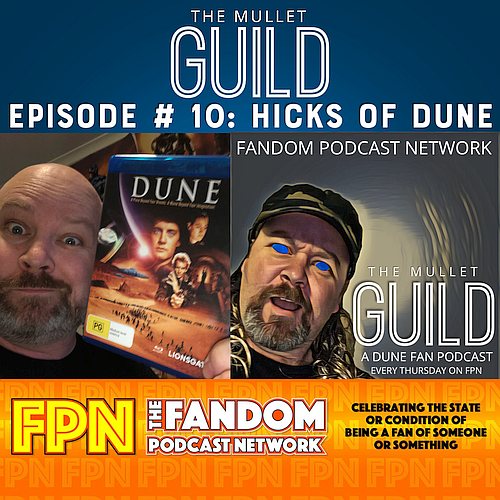 The Mullet Guild: Episode #10 Hicks of Dune
On tonight's episode coming to you live from Sietch Quinlan, Adam is joined by expert RPG creator Jonathan Hicks, a huge Dune fan and massive fan of all things role playing games. This is round two! Looking at his love of Dune.
Find The Mullet Guild on:
Apple / Stitcher / Spotify / Google Play / Podbean / IheartRadio
Contact:
Site: fpnet.podbean.com
Twitter: @fanpodnetwork
Facebook & Instagram: Fandom Podcast Network
Adam: @thelethalmullet (Twitter/Facebook/Instagram)
Jonthan: @jonmarkhicks
Site: farsightblogger.blogspot.com
FPN Master Feed: fpnet.podbean.com
Catch the flagship show: Culture Clash, Blood of Kings, The Lethal Mullet, Making Treks, and the host of amazing podcasts covering all of fandom.
#dune #podcast #fandom #themulletguildadunefanpodcast #fandompodcastnetwork #lethalmulletpodcast #adamobrien #frankherbert #dune2020 #trailer #teaser #jonathanhicks #adamobrien