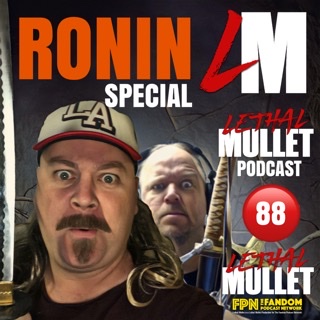 The Lethal Mullet Podcast Episode 88: RONIN
RONIN! One of the best action flicks EVER.
On tonight's episode The Mullet is joined by copilot of MandoMullet Podcast and cohost of Blood of Kings, Lee Fillingsness to chat about one of the greatest action films ever made. Starring Robert DeNiro, Jean Reno and an entire cast of amazing talent and you'll find out for sure where the boathouse at Hereford is. All on tonight's show!
All weekly on Lethal Mullet Network!
Where to find us:
Find us on Podbean: lethalmulletnework.podbean.com
You can find The Lethal Mullet Podcast on:
Apple / Google Play / Spotify / Stitcher / IHeartRadio
Contact:
Adam on: @thelethalmullet
Twitter / Facebook / Instagram
#lethalmulletnetwork #lethalmulletpodcast