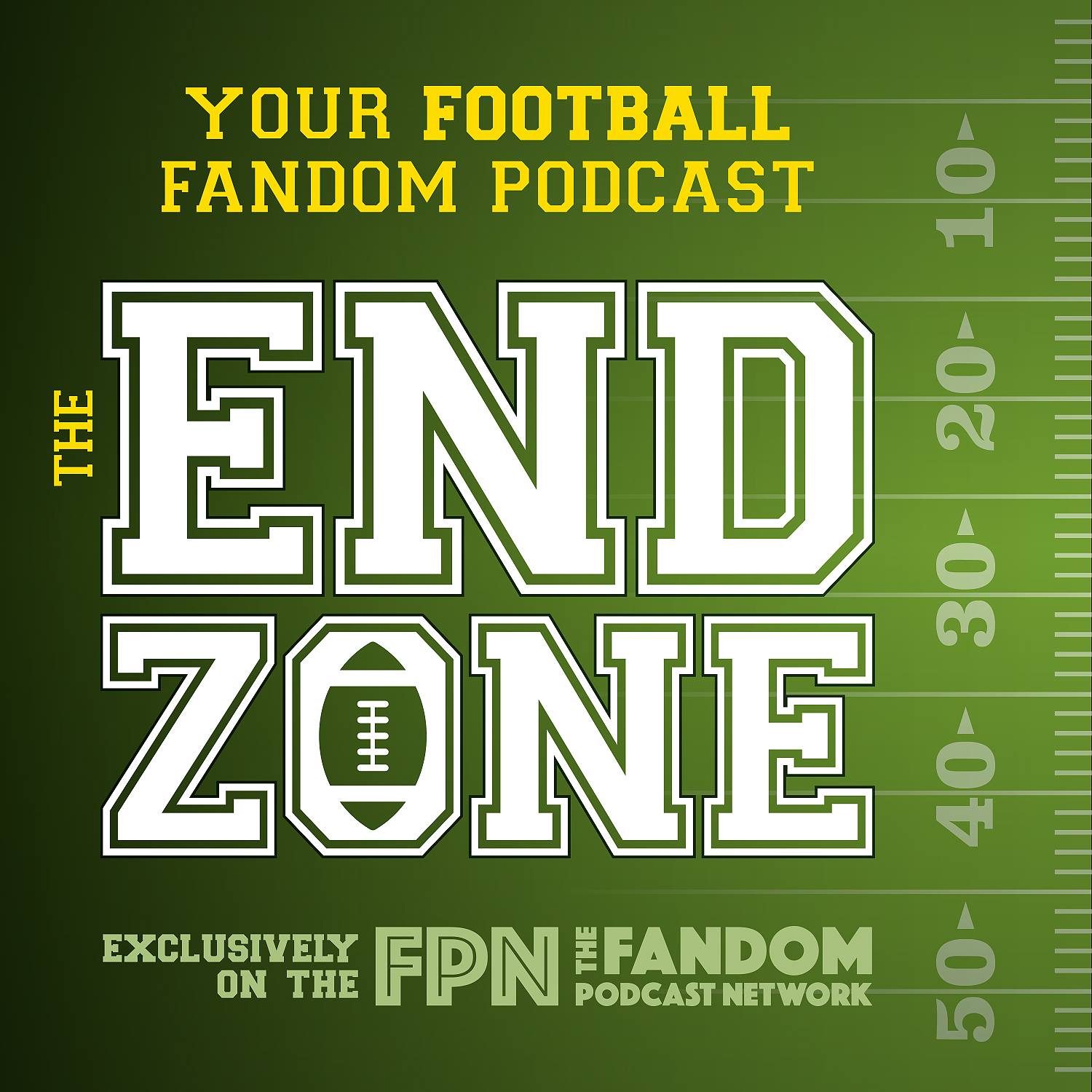 Join Kyle and Kevin "Not Sure Nerd" (Because the Raiders are trading everyone) Reitzel for yet another edition of the Endzone.  As always we take a look back to the previous weeks games and a look ahead to what is coming up.  In the NFL news we look at all the trades that are coming down with the NFL Trade deadline just a few days away as well as all the Trades Kevin himself might be involved in.  Also a look at the injuries and other matters making news in the NFL this week.
Of course to is our top notch mediocre fantasy football advice as well as our Jimmy GQ Man Crush players of the week (Note Patrick Mahomes has been retired by Kyle for winning this award or he would win it every week) as well as who we might have kicked off fantasy island!
So join us once again because the only person who gets to then endzone more than the Fandom Podcast Network is Todd Gurley!
Fandom Podcast Network Contact Info / How to contact & find us:
- fpnet.podbean.com
- FPNet on Podbean app
- Fandom Podcast Network on: iTunes / Stitcher / Podbean / Google Play
- Facebook: Fandom Podcast Network
- Email: fandompodcastnetwork@gmail.com
- Instagram: FandomPodcastNetwork 
- Twitter: @fanpodnetwork
- Kyle on Twitter: @AKyleW Instantgram: Akylefandom
- Kevin on Twitter: @spartan_phoenix & Instagram
Tee Public:
Please also visit our TeePublic store where you can help support the Fandom Podcast Network while wearing your favorite show logos with pride!
Tee Public Store: https://www.teepublic.com/user/fandompodcastnetwork
iTunes: Please leave us a review on iTunes so new fans can find us easier. We LOVE 5 star reviews of course, but we love feedback in general!
Please listen to our other awesome podcasts on the Fandom Podcast Network:
Master Feed: https://fpnet.podbean.com/
Blood of Kings: A Highlander Podcast
https://fpnet.podbean.com/category/blood-of-kings/
Culture Clash: The FPN Weekly Pop Culture Podcast
https://fpnet.podbean.com/category/culture-clash/
Couch Potato Theater: The Guilty Pleasure Favorites Podcast
https://fpnet.podbean.com/category/couch-potato-theater/
Time Warp: The Fandom Flashback Podcast
https://fpnet.podbean.com/category/time-warp/
The Endzone: An (Unofficial) NFL Podcast
https://fpnet.podbean.com/category/the-endzone/
Good Evening: An Alfred Hitchcock Podcast
https://fpnet.podbean.com/category/good-evening-an-alfred-hitchcock-podcast/
DiscoVille: A Star Trek Discovery and The Orville Podcast
https://fpnet.podbean.com/category/discoville
Hair Metal: The Hair Metal Podcast
https://fpnet.podbean.com/category/hair-metal/
Type 40: The FPNet Doctor Who Podcast
https://fpnet.podbean.com/category/type-40-the-fpnet-doctor-who-podcast/