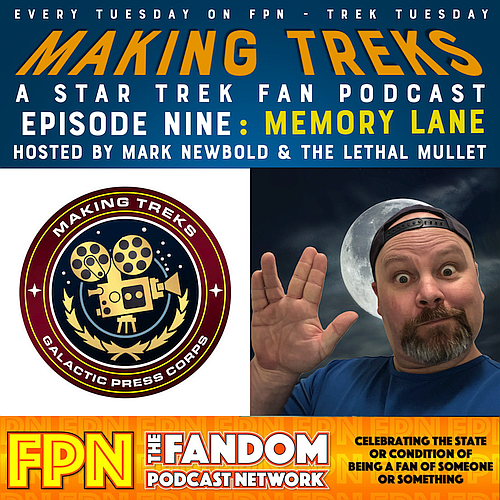 Making Treks: Episode #9: Memory Lane
Adam and Mark return for round nine of Star Trek chat on the show, and chat more Lower Decks, and a deep dive into the wild world of The Next Generation.
Find Making Treks on:
Apple / Stitcher / Spotify / Google Play / Podbean / IheartRadio
Contact:
Site: fpnet.podbean.com
Twitter: @fanpodnetwork
Facebook & Instagram: Fandom Podcast Network
Adam: @thelethalmullet (Twitter/Facebook/Instagram)
Mark: @prefect_timing (Twitter)
The FANDOM PODCAST NETWORK is now on YouTube! Join us!
Link: https://www.youtube.com/channel/UCib-kbKfAagsxrWlJU01Rcg
PLEASE SUBCRIBE to our YouTube channel to receive notifications of new podcast episodes and live events.
FPN Master Feed: fpnet.podbean.com
Catch the flagship show: Culture Clash, Blood of Kings, and the host of amazing podcasts covering all of fandom.
#startrek #podcast #fandom #makingtreksastartrekfanpodcast #lowerdecks #fandompodcastnetwork #marknewbold #adamobrien