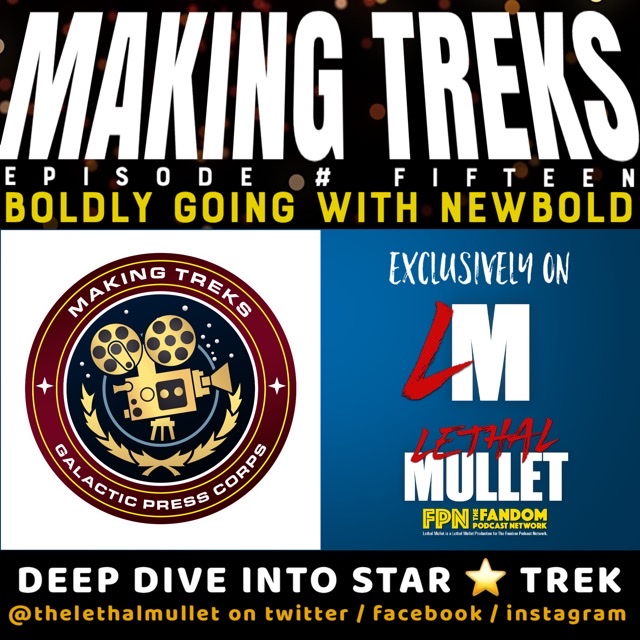 Making Treks: Episode #15: Boldly Going With Newbold
Head to the final frontier! 
Join the Mullet, and Mark Newbold tonight as they do their monthly Star Trek catchup chat.
On tonight's episode:
- we look at Picard season 2 and what we predict could happen 
- look at the Ceti Alpha TV series / project and how interesting a story about that could be 
- deep dive into Enterprise seasons
All on Lethal Mullet Network!
Where to find us:
Find us on Podbean: lethalmulletnework.podbean.com
You can find The Lethal Mullet Podcast on:
Apple / Google Play / Spotify / Stitcher / IHeartRadio
Contact:
Adam on: @thelethalmullet
Twitter / Facebook / Instagram
#makingtreksastartrekfanpodcast 
#lethalmulletpodcast #lethalmulletnetwork