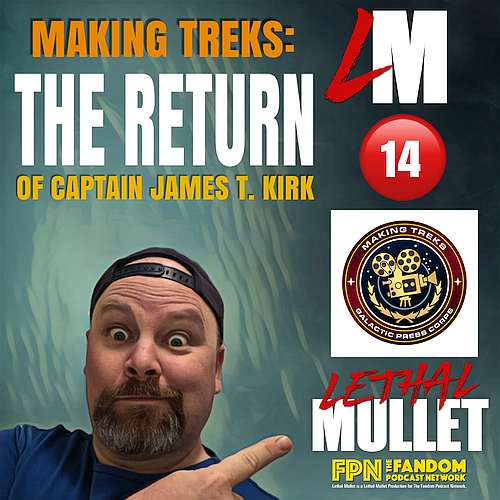 Making Treks Episode 14: The Return of Captain Kirk
Welcome to the Final Frontier!
Join The Mullet tonight as we welcome back Making Treks for 2021 and look into the afterlife of one James T. Kirk. Tonight we look into The Return and the wild adventures Kirk had post Generations. 
All monthly on Lethal Mullet Network!
Where to find us:
Find us on Podbean: lethalmulletnework.podbean.com
You can find The Lethal Mullet Podcast on:
Apple / Google Play / Spotify / Stitcher / IHeartRadio
Contact:
Adam on: @thelethalmullet
Twitter / Facebook / Instagram
#lethalmulletnetwork #lethalmulletpodcast
#makingtreksastartrekfanpodcast