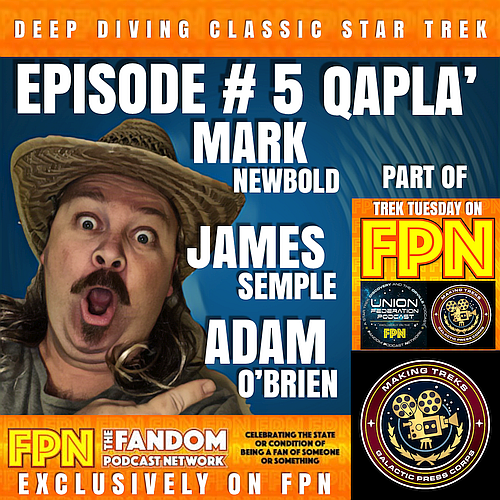 Making Treks: Episode 05: Qapla'
On tonight's show the Captain's of the show are joined by James Semple to chat Klingon. We cover what it means to be Klingon, and go through the best episodes, characters and more. All on episode five of Making Treks.
Find Making Treks on:
Apple / Stitcher / Spotify / Google Play / Podbean / IheartRadio
Contact:
Site: fpnet.podbean.com
Twitter: @fanpodnetwork
Facebook & Instagram: Fandom Podcast Network
Adam: @thelethalmullet (Twitter/Facebook/Instagram)
Mark: @prefect_timing (Twitter)
FPN Master Feed: fpnet.podbean.com
Catch the flagship show: Culture Clash, Blood of Kings, and the host of amazing podcasts covering all of fandom.
#startrek #podcast #fandom #makingtreksastartrekfanpodcast #fandompodcastnetwork #marknewbold #adamobrien #jamessemple #robwainfur