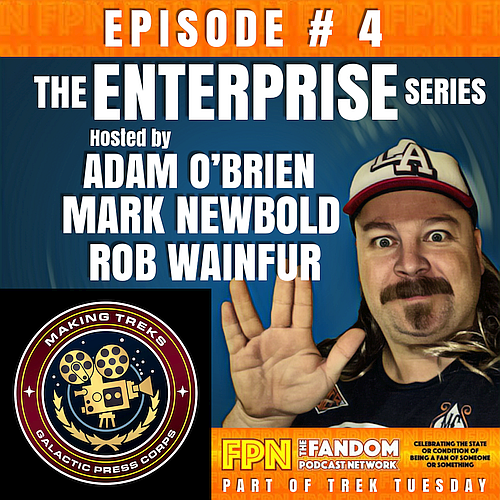 Making Treks: Episode 04: The Enterprise
On tonight's show the Captain's of the show are joined by Rob Wainfur to chat about Star Trek: Enterprise. The amazing show, which was a full prequel to the Star Trek franchise.
Find Making Treks on:
Apple / Stitcher / Spotify / Google Play / Podbean / IheartRadio
Contact:
Site: fpnet.podbean.com
Twitter: @fanpodnetwork
Facebook & Instagram: Fandom Podcast Network
Adam: @thelethalmullet (Twitter/Facebook/Instagram)
Mark: @prefect_timing (Twitter)
FPN Master Feed: fpnet.podbean.com
Catch the flagship show: Culture Clash, Blood of Kings, and the host of amazing podcasts covering all of fandom.
#startrek #podcast #fandom #makingtreksastartrekfanpodcast #fandompodcastnetwork #marknewbold #adamobrien #jamessemple #robwainfur