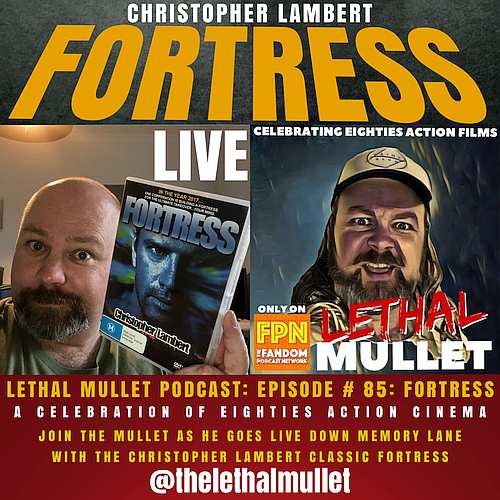 Lethal Mullet Podcast LIVE! Episode # 85: Fortress
On tonight's episode, a recent LIVE Facebook episode: Adam chats about the film Fortress, filmed in Australia and only down the road from his house!
- Contact:
Find Lethal Mullet Podcast on:
Apple / Stitcher / Spotify / Google Play / Podbean / IheartRadio
Contact:
Site: fpnet.podbean.com
Twitter: @fanpodnetwork
Facebook & Instagram: Fandom Podcast Network
Adam: @thelethalmullet (Twitter/Facebook/Instagram)
FPN Master Feed: fpnet.podbean.com
Catch the flagship show: Culture Clash, Blood of Kings, and the host of amazing podcasts covering all of the great fandoms.
#fandompodcastnetwork #lethalmulletpodcast #adamobrien #australia #popculture #action