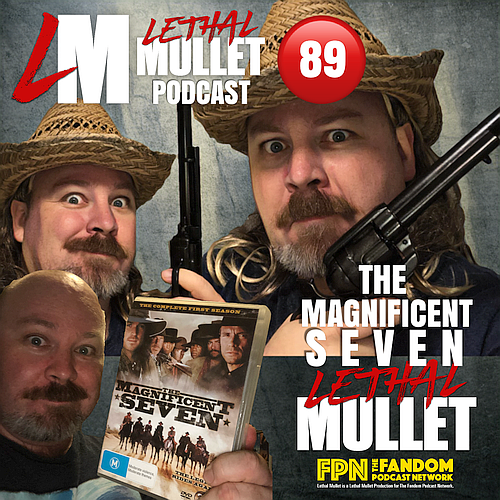 Lethal Mullet Podcast: Episode # 89: The Magnificent Seven
Tonight on the Lethal Mullet we head to the wilds of the west and follow Chris and his band of six men set to save a village from bandits! The classic Magnificent Seven, and all the sequels and reboot are the main stay of today's episode! 
Get ready to ride!
The Mullet heads to the Wild West on tonight's show:
Looking at The Magnificent Seven:
- the 1960 original film
- the original Akira Kurosawa film that inspired it: Seven Samurai
- the sequels: Return of the Seven, Guns of the Magnificent Seven, and The Magnificent Seven Ride
- the 1998-2000 series starring Michael Biehn & Ron Perlman
- the 2017 reboot
All weekly on Lethal Mullet Network!
Where to find us:
Find us on Podbean: lethalmulletnework.podbean.com
You can find The Lethal Mullet Podcast on:
Apple / Google Play / Spotify / Stitcher / IHeartRadio
Contact:
Adam on: @thelethalmullet
Twitter / Facebook / Instagram
#themagnificentseven
#lethalmulletnetwork #lethalmulletpodcast