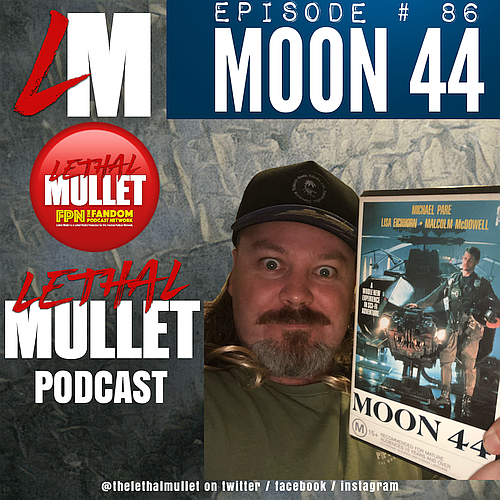 Lethal Mullet Podcast: Episode 86: Moon 44
Join Adam, the Lethal Mullet as he looks tonight at the Michael Pare classic Moon 44. Directed by Roland Emmerich, and starring the legendary Leon Rippy and Malcolm McDowall this film is a classic mix of Blade Runner & Blue Thunder.
All weekly on Lethal Mullet Network!
Where to find us:
Find us on Podbean: lethalmulletnework.podbean.com
You can find The MandoMullet Podcast on:
Apple / Google Play / Spotify / Stitcher / IHeartRadio
Contact:
Adam on: @thelethalmullet
Twitter / Facebook / Instagram
#action #movies #eighties #celebration #australia #mullets #adamobrien #martialarts
#michaelpare #rolandemmerich #moon44
#lethalmulletnetwork #lethalmulletpodcast