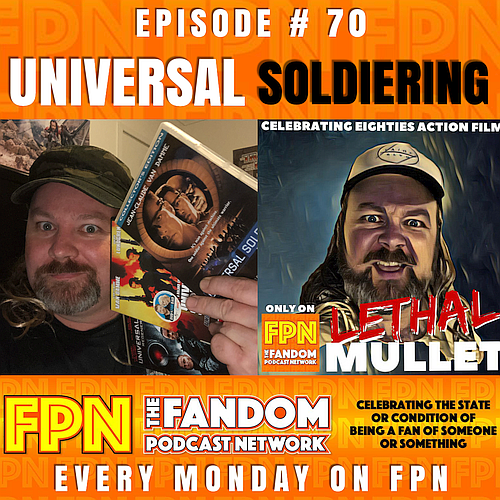 Lethal Mullet Podcast Episode #70: Universal Soldiering LIVE
The Mullet heads to the military science fiction actioner series: Universal Soldier, starring Jean Claude Van Damme and Dolph Lundgren. It spawned TV movie series, sequels and sequel-reboots.
Find Lethal Mullet Podcast on:
Apple / Stitcher / Spotify / Google Play / Podbean / IheartRadio
Contact:
Site: fpnet.podbean.com
Twitter: @fanpodnetwork
Facebook & Instagram: Fandom Podcast Network
Adam: @thelethalmullet (Twitter/Facebook/Instagram)
FPN Master Feed: fpnet.podbean.com
Catch the flagship show: Culture Clash, Blood of Kings, and the host of amazing podcasts covering all of fandom.
#fandompodcastnetwork #lethalmulletpodcast #adamobrien #australia #popculture #action #movies #jeanclaudevandamme #dolphlundgren #scifi #universalsoldier #universalsoldierthereturn #universalsoldierregeneration #universalsoldierdayofreckoning