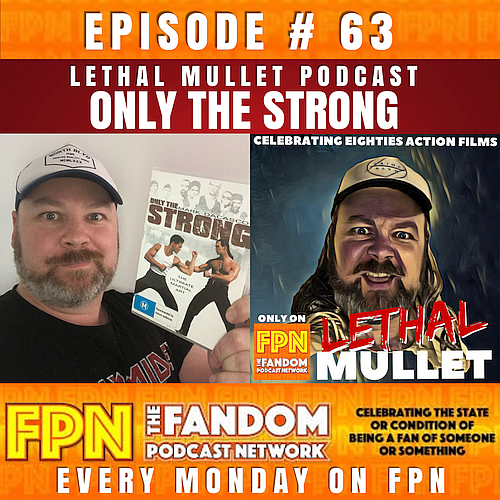 Lethal Mullet Podcast Episode # 63 Only The Strong
Join the Mullet, Adam O'Brien, Kyle Wagner and Lee Fillingsness as they go through the martial arts epic Only The Strong starring Marc Dacascos.
Find Lethal Mullet Podcast on:
Apple / Stitcher / Spotify / Google Play / Podbean / IheartRadio
Contact:
Site: fpnet.podbean.com
Twitter: @fanpodnetwork
Facebook & Instagram: Fandom Podcast Network
Adam: @thelethalmullet (Twitter/Facebook/Instagram)
Kyle: @akylew (Twitter)
Lee: @wayoftheway (Twitter)
FPN Master Feed: fpnet.podbean.com
Catch the flagship show: Culture Clash, Blood of Kings, and the host of amazing podcasts covering all of fandom.
The FANDOM PODCAST NETWORK is now on YouTube! Join us!
Link: https://www.youtube.com/channel/UCib-kbKfAagsxrWlJU01Rcg
PLEASE SUBCRIBE to our YouTube channel to receive notifications of new podcast episodes and live events.
@mark_dacascos
#fandompodcastnetwork #lethalmulletpodcast #adamobrien #australia #popculture #action #markdacascos #capoeria #mestre #best #martialarts #nineties