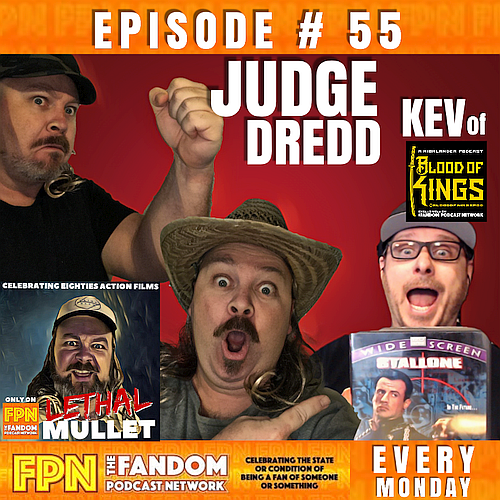 Lethal Mullet Podcast Episode #55: Judge Dredd gets Judged
On tonight's action packed episode of Lethal Mullet Podcast your host Adam is joined by cofounders Kevin to chat about Judge Dredd, the 1995 scifi action flick, which was an adaptation of the 2000AD property. We go through the amazing cast and talk about the 2012 reboot starring Karl Urban.
Find Lethal Mullet Podcast on:
Apple / Stitcher / Spotify / Google Play / Podbean / IheartRadio
Contact:
Site: fpnet.podbean.com
Twitter: @fanpodnetwork
Facebook & Instagram: Fandom Podcast Network
Adam: @thelethalmullet (Twitter/Facebook/Instagram)
Kevin: @spartan_phoenix (Twitter/Instagram)
FPN Master Feed: fpnet.podbean.com
Catch the flagship show: Culture Clash, Blood of Kings, and the host of amazing podcasts covering all of fandom.
#judgedredd #megacityone #2000AD #dredd #karlurban #fandompodcastnetwork #lethalmulletpodcast #kevinreitzel #adamobrien #australia #popculture #action #movies #scifi #classics