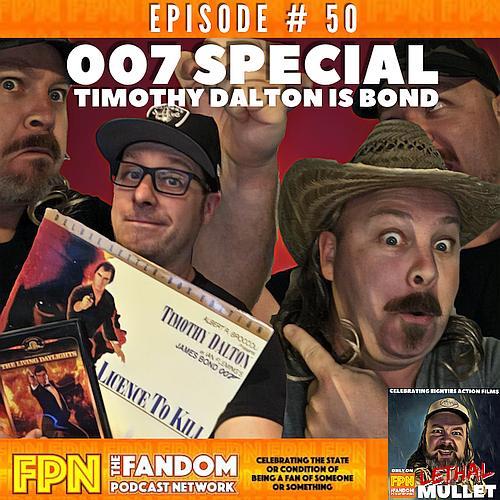 Lethal Mullet Podcast: Episode # 50 "Timothy Dalton is 007"
"Timothy Dalton is 007"
Fandom Podcast Network presents: Lethal Mullet Podcast. Episode # 50.
On tonight's show with your hosts Adam O'Brien and Kevin the Raidernerd Reitzel we cover the James Bond franchise from Dalton's take on James Bond a far more serious than previous Bonds a darker and sinister James Bond. Join us as we celebrate the era!
Find Lethal Mullet Podcast on:
Apple / Stitcher / Spotify / Google Play / Podbean / IheartRadio
Contact:
Site: fpnet.podbean.com
Twitter: @fanpodnetwork
Facebook & Instagram: Fandom Podcast Network
Adam: @thelethalmullet (Twitter/Facebook/Instagram)
Kevin: @spartan_phoenix (Twitter/Instagram)
FPN Master Feed: fpnet.podbean.com
Catch the flagship show: Culture Clash, Blood of Kings, and the host of amazing podcasts covering all of fandom.
#jamesbond #films #eighties #retro #bond #lethalmulletpodcast #action #cinema #adamobrien #kevin #raidernerd #reitzel