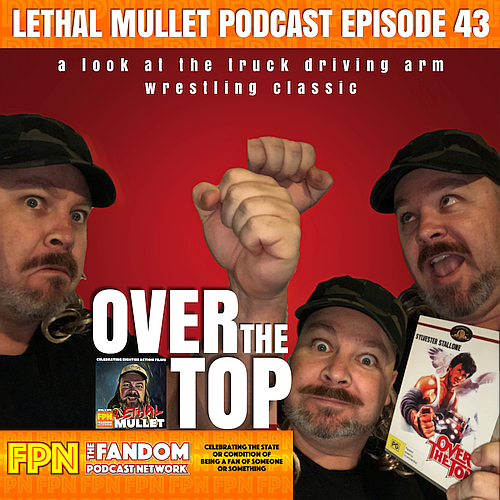 Lethal Mullet Podcast Episode 43 - Over the Top
On tonight's episode of the show Adam goes through the Menahen Golen classic Over the Top starring Sylvester Stallone, and Robert Loggia. It's a truck driving, arm wrestling Rocky film with a heart. 
Find Lethal Mullet Podcast on:
Apple / Stitcher / Spotify / Google Play / Podbean / IheartRadio
Contact:
Site: fpnet.podbean.com
Twitter: @fanpodnetwork
Facebook & Instagram: Fandom Podcast Network
Adam: @thelethalmullet (Twitter/Facebook/Instagram)
FPN Master Feed: fpnet.podbean.com
Catch the flagship show: Culture Clash, Blood of Kings, and the host of amazing podcasts covering all of fandom.
Episode Link:
#podcast #action #cinema #celebration #eighties #nineties #films #best #flicks #pop #culture #stallone #overthetop #cultfilm #fandompodcastnetwork #lethalmulletpodcast