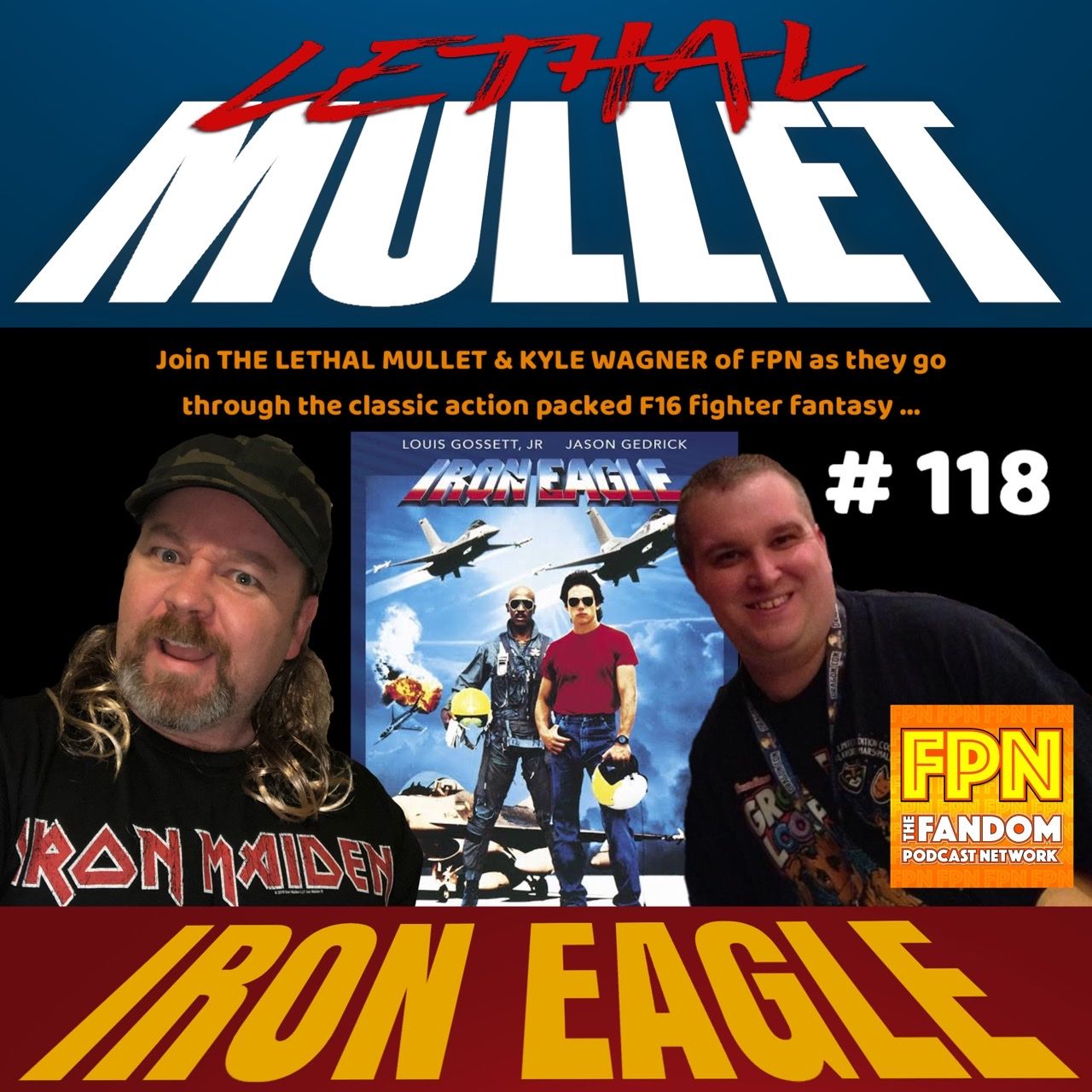 Lethal Mullet Podcast Episode 118: IRON EAGLE
"Chappie…!!" with that Doug Masters kicks in the afterburner and heads for enemy territory laying down a can of whoopass with some of the best 80's head banging tunes!
On this episode of Lethal Mullet join The Mullet and his costar Kyle Wagner from FPN as they go through the eighties classic IRON EAGLE! Starring Louis Gossett Jr and Jason Gedrick this is one massive VHS cassic with F16s and a payload of great ass kickin tunes!
Find Lethal Mullet Network on Podbean: lethalmulletnework.podbean.com
You can find The Lethal Mullet Podcast on:
Apple / Google Play / Spotify / Stitcher / IHeartRadio
Contact:
Adam on: @thelethalmullet 
Twitter / Facebook / Instagram
Kyle on: @akylew
Twitter / @akylefandom / Instagram
Find Lethal Mullet merch, shirts, hoodies, mugs, posters and more here at TeePublic: https://www.teepublic.com/en-au/t-shirt/22432724-lethal-mullet-lm?store_id=130218
#ironeagle #eighties #action #lethalmulletpodcast #lethalmulletnetwork