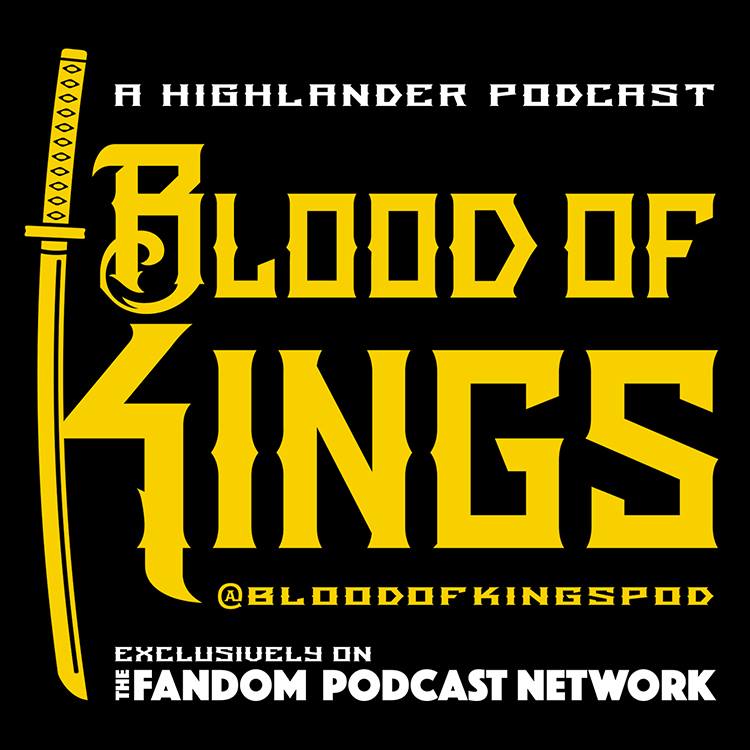 Welcome Highlander Fans to a VERY Special Edition of Blood of Kings: A Highlander Podcast, here on the Fandom Podcast Network. From time to time The Blood of Kings podcast will cover a notable newsworthy event, a special interview or breaking Highlander news! Blood of Kings fans, we have a truly SPECIAL INTERVIEW for all of you. This episode is worthy of the title KINGMAKERS!!! We are incredibly honored and proud to share with all of you…our interview with Adrian Paul!
And if for any reason you are new to Highlander and are unfamiliar with Adrian and his work, here is his biography from The Sword Experience Website:
About Adrian Paul: Adrian Paul is an actor renowned for his lead role, as Duncan MacLeod, in the action series Highlander. The show spanned 6 seasons, 117 episodes and ran in over 90 countries world wide. As well as starring in numerous action films, including two Highlander Films, he has also choreographed numerous sword fights and action sequences for both television and film during his 30 year entertainment career. During that time he also directed and produced TV and Film along with founding his own charity The PEACE Fund. (Protect, Educate, Aid Children Everywhere). The PEACE Fund has been in existence since 1997, helping improve the lives of children, in the US, Haiti, Thailand, Cambodia, Pakistan, Hungary and Romania. In June 2015, Adrian ran a Sword Experience workshop, to raise money for one of the children the PEACE Fund supported. The event went so well that Adrian decided to hold other similar events at venues across the US. At this once in a lifetime experience, Adrian will be hands on to pass on some of the knowledge he learned whilst working with world renowned action stars, stunt choreographers, and sword masters.
Please also visit our TeePublic store where you can help support the Fandom Podcast Network while wearing your favorite show logos with pride! https://www.teepublic.com/user/fandompodcastnetwork
You can always find Blood of Kings on:
• Fandom Podcast Network on: iTunes / Stitcher / Podbean / Google Play for Android Users.
• Instagram: FandomPodcastNetwork & BloodOfKings Pod 
• Facebook: Blood of Kings: A Highlander Fandom Group
• Facebook: Blood of Kings: A Highlander CCG (Collectible Card Game) Page
If you would like to contact us directly you can:
• Twitter: @BloodOfKingsPod
• Instagram: @BloodOfKingsPodcast
• Kevin on Twitter & Instagram: @spartan_phoenix
• Norman on Twitter @starfighter1701 and Instagram @socalswordfighter
• Mike on Twitter: @Immortalcimoli