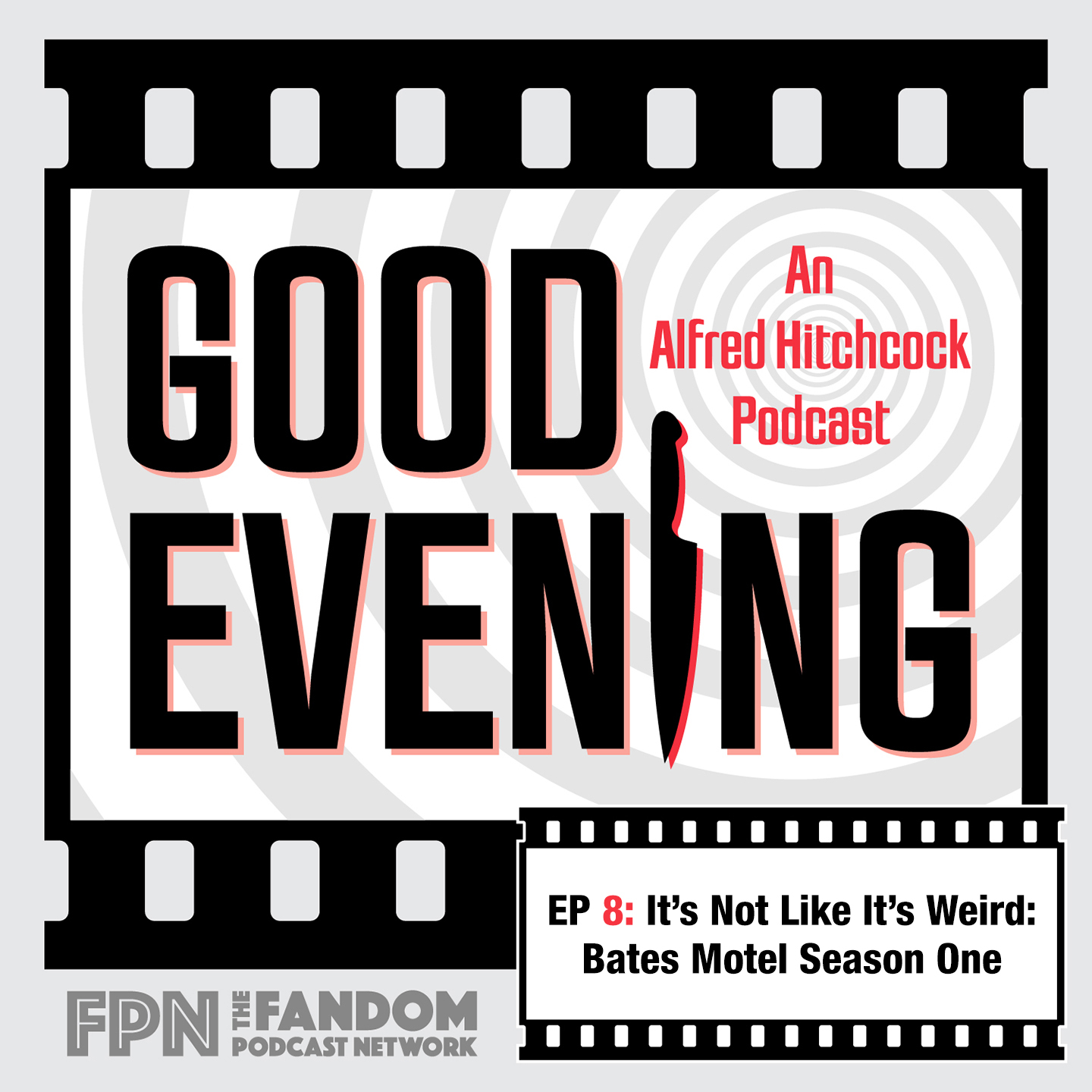 On January 12, 2012 it was reported that A&E were developing a television series titled Bates Motel that would serve as a prequel to the Alfred Hitchcock film Psycho.  The series, a contemporary prequel and reimagining of Alfred Hitchcock's 1960 film Psycho (based on Robert Bloch's Novel of the same name), depcits the live of Norman Bates (Freddie Highmore) and his mother Norman (Vera Farmiga) prior to the events portrayed in the film, albeit in a different fictional town.
Hosts:                                                                                                                           
Tom Caldwell
Chris Haigh
Brandon-Shea Mutala
Find us:
Twitter: @goodeveningpod @brandonmutala @higher_boy @TomCaldwell3000
Facebook: Good Evening: An Alfred Hitchcock Podcast
Email: goodeveningpodcast@hotmail.com
An, as always, Good Evening is a proud member of the Fandom Podcast Network. @fanpodnetwork
Fandom Podcast Network Contact Info / How to contact & find us:
- fpnet.podbean.com
- FPNet on Podbean app
- Fandom Podcast Network on: iTunes / Stitcher / Podbean / Google Play
- Facebook: Fandom Podcast Network
- Email: fandompodcastnetwork@gmail.com
- Instagram: FandomPodcastNetwork
- Twitter: @fanpodnetwork
Tee Public:
Please also visit our TeePublic store where you can help support the Fandom Podcast Network while wearing your favorite show logos with pride!
Tee Public Store: https://www.teepublic.com/user/fandompodcastnetwork