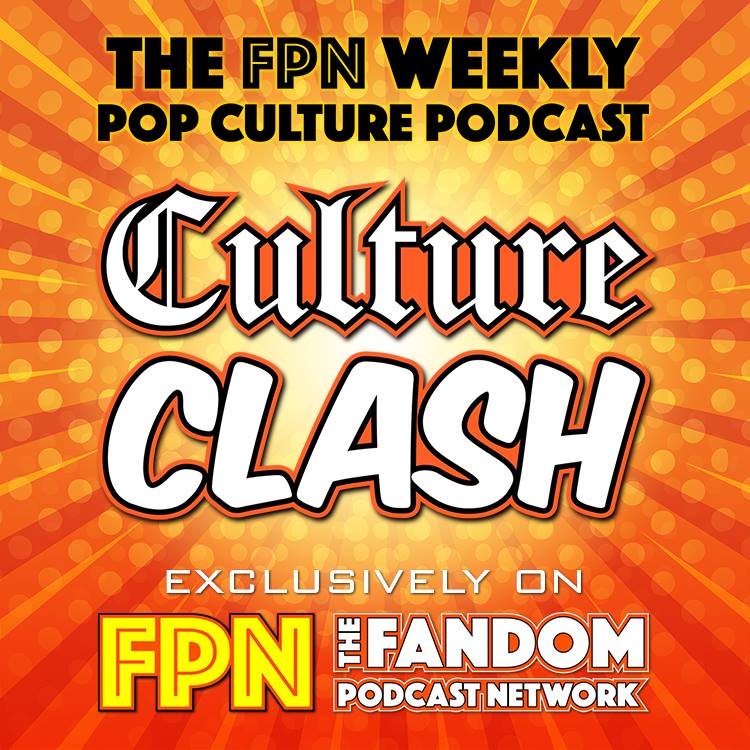 On May 4th Kyle was actually given a vacation of all things as he took the journey to the land of the Raider Nerd and spent the weekend with his Culture Clash co-host Kevin.  In this VERY (ok somewhat) special edition of Culture Clash the guys are together in Kevin's studio talking about Kyle's Vacation and what trouble might have happened.
In Let's News the topics discussed include
- Bruce Campbell's Retirement as Ash
- Stallone in for Rambo 5
- Guardians 3 to start filming (the solo Rabbit Tales)
Then there is a big helping of Beru Stew as they guys discuss their May the 4th experiences with the 501st, the Solo Experience and Star Wars Night with the Atlanta Braves!
This is followed up with more about Kyle's trip to the ATL. and seeing Podcast Hacks Michael Morris and Alex Autrey as well as hanging with the G.I. Joe Finest on free comic book day, a trip to Rocket Fizz with Alex and another showing of Avengers Infinity war with Michael and his better half Christy (aka Jessica Jones).
Finally the guys preview the first couple of episodes of Cobra Kai in Buy it, Stream it or Unsee it and preview some new things coming to the Clash!
YES KYLE FINALLY GOT A VACATION AND YET THEY STILL MADE HIM PODCAST!!!!
Fandom Podcast Network Contact Info / How to contact & find us:
- FPNet on Podbean app
- Fandom Podcast Network on: iTunes / Stitcher / Podbean / Google Play
- Facebook: Fandom Podcast Network
- Email: fandompodcastnetwork@gmail.com
- Instagram: FandomPodcastNetwork
- Twitter: @fanpodnetwork
- Kyle on Twitter: @AKyleW Instantgram: Akylefandom
- Kevin on Twitter: @spartan_phoenix & Instagram
- Ryan from Get To The Good Part Podcast on Twitter: @GTTGPPod
Tee Public:
ITunes:
Please leave us a review on iTunes so new fans can find us easier. We LOVE 5 star reviews of course, but we love feedback in general!
Please listen to our other awesome podcasts on the Fandom Podcast Network:
Culture Clash: (Weekly Fandom News Podcast)
DiscoVille: The Star Trek Discovery and The Orville Podcast
Blood of Kings: (Highlander Podcast)
Time Warp: (Fandom Spotlight Podcast)
Couch Potato Theater: (Movie Spotlight Podcast)
Good Evening: (Alfred Hitchcock Podcast)
The Endzone: (NFL Podcast)