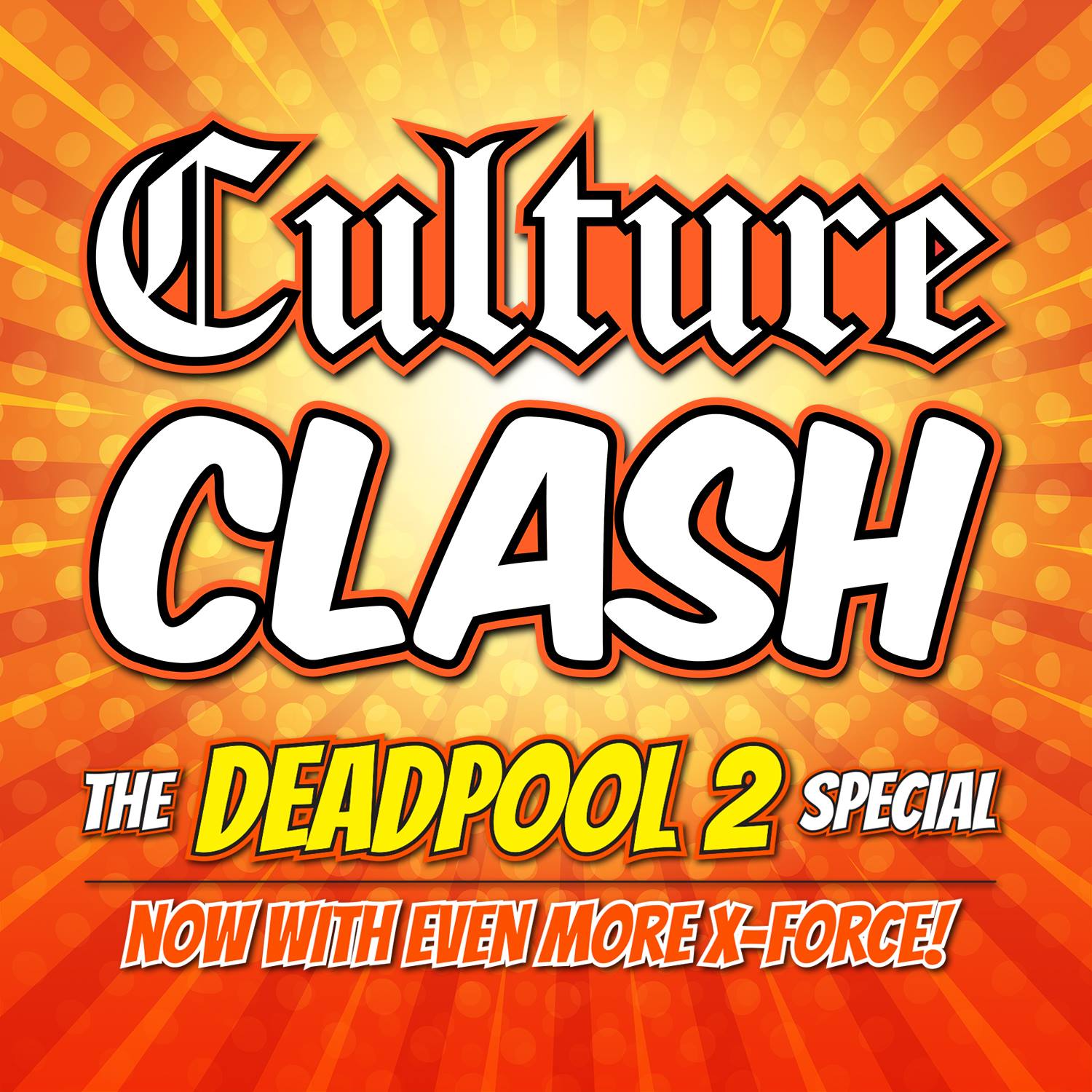 That is right we have chimichanga's by the truckload, we have high wind advisories and Kyle has assembled his X-Force to cover all that is Deadpool 2.  Joined by Kevin (The Vanisher) Reitzel, Alex (Baby Driver) Autrey and of course if we are covering anything Deadpool here at the Fandom Podcast Network we have to include are own "Catpool" Mr. Cat Ceder!
The guys get together and discuss their feelings after seeing Deadpool 2 and weather or not it was a worthy successor to the orginal film, what we loved, what shocked us and what we might not have liked.  Plus we look ahead to what might be next for Deadpool movies as well.
Join us for this dive into the fun and insanity that is Deadpool!
*Note no members of Kyle's X-Force team met with Helicopter blades or wood chippers during the recording of this podcast (someone might have gotten a hangnail though)
Fandom Podcast Network Contact Info / How to contact & find us:
- FPNet on Podbean app
- Fandom Podcast Network on: iTunes / Stitcher / Podbean / Google Play
- Facebook: Fandom Podcast Network
- Email: fandompodcastnetwork@gmail.com
- Instagram: FandomPodcastNetwork 
- Twitter: @fanpodnetwork
- Kyle on Twitter: @AKyleW Instantgram: Akylefandom
- Kevin on Twitter: @spartan_phoenix & Instagram
Tee Public:
ITunes:
Please leave us a review on iTunes so new fans can find us easier. We LOVE 5 star reviews of course, but we love feedback in general!
Please listen to our other awesome podcasts on the Fandom Podcast Network:
Culture Clash: (Weekly Fandom News Podcast)
DiscoVille: The Star Trek Discovery and The Orville Podcast
Blood of Kings: (Highlander Podcast)
Time Warp: (Fandom Spotlight Podcast)
Couch Potato Theater: (Movie Spotlight Podcast)
Good Evening: (Alfred Hitchcock Podcast)
The Endzone: (NFL Podcast)