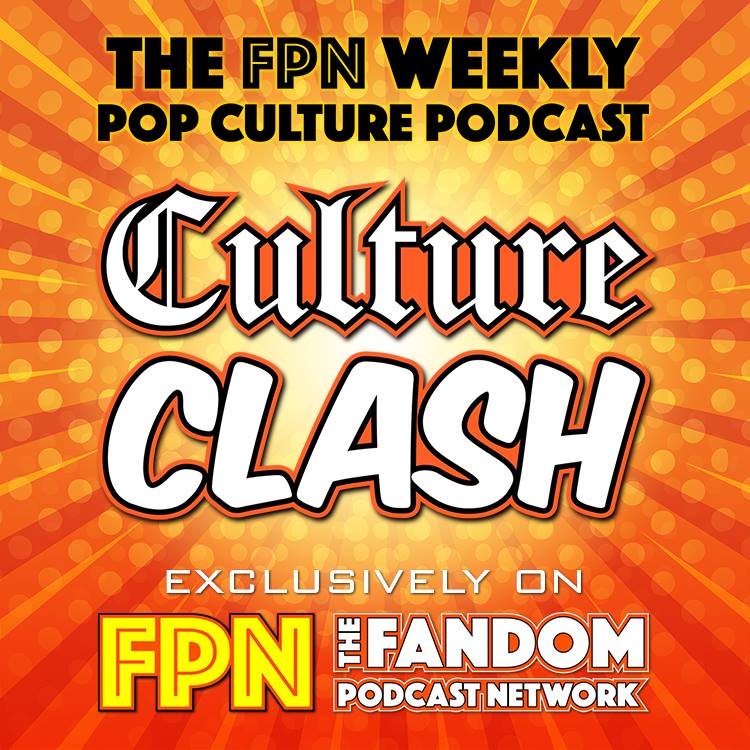 Editor's Note: Kevin and Kyle recorded this episode of Culture Clash earlier right before the Kelly Marie Tran Story broke, they had such strong feelings on the matter they added a bonus record at the beginning of this episode because they did not want to wait until the next episode to discuss the subject, so listen to the opening additional segment and then enjoy this weeks edition of the Clash!
On this weeks episoded Kyle opens the show with a major confession about what he has been binge watching, will Kevin support him or take away his street cred?
Also in Let's News we discuss the following
Solo's dissapointing second weekend numbers

The new Wreck it Ralph Trailer

The plug pulled on the new Spider-Man spinoff movie and the Crow remake

Top Gun 2 starts production
Then Kyle pulls up the Fandom Soapbox to discuss his feeling on why Solo has not gone as planned at what the current status of the Star Wars franchise is.
The guys then dish up some leftover Beru Stew and do their own up to date rankings of the Star Wars films
In Buy It, Stream It or Unsee it Kevin looks at the movies Upgrade and The Kissing Booth
oh and THE WICK WATCH BEGINS!
Let's do this thing!
Fandom Podcast Network Contact Info / How to contact & find us:
- FPNet on Podbean app
- Fandom Podcast Network on: iTunes / Stitcher / Podbean / Google Play
- Facebook: Fandom Podcast Network
- Email: fandompodcastnetwork@gmail.com
- Instagram: FandomPodcastNetwork
- Twitter: @fanpodnetwork
- Kyle on Twitter: @AKyleW Instantgram: Akylefandom
- Kevin on Twitter: @spartan_phoenix & Instagram
Tee Public:
ITunes:
Please leave us a review on iTunes so new fans can find us easier. We LOVE 5 star reviews of course, but we love feedback in general!
Please listen to our other awesome podcasts on the Fandom Podcast Network:
Culture Clash: (Weekly Fandom News Podcast)
DiscoVille: The Star Trek Discovery and The Orville Podcast https://fpnet.podbean.com/category/discoville
Good Evening: (Alfred Hitchcock Podcast)