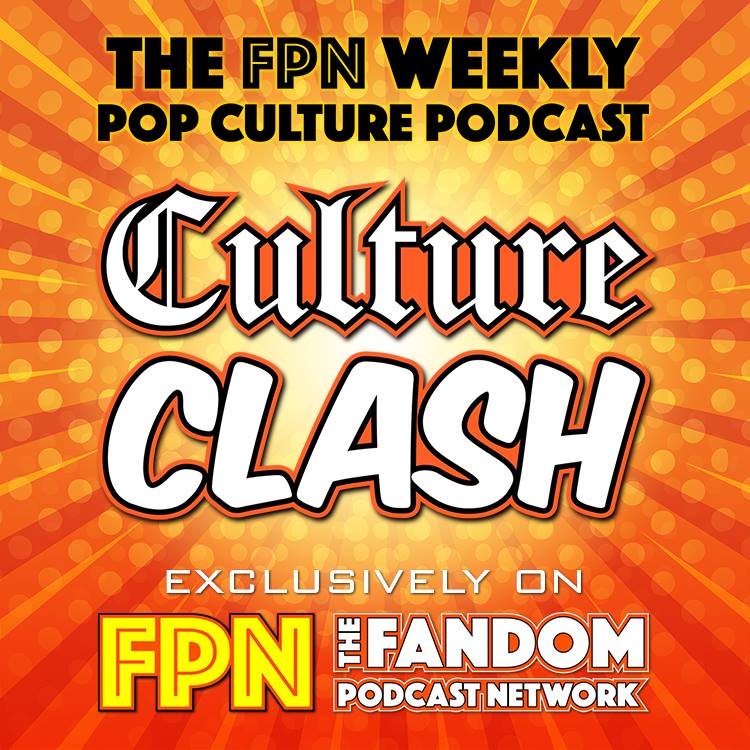 In this weeks episode of Culture Clash Kevin and Kyle welcome Davis Grayson back to the FPN family as he has been away from us for a good while, but not without reason as he was writing a book!
G.I. Joe: Tales from Peregine Base Vol. 1 Enigma
https://www.amazon.com/gp/product/B07D7J8FHG/ref=oh_aui_d_detailpage_o00_?ie=UTF8&psc=1
Davis give us the inside information on what inspired his new book and what it is all about, a must read especially if you are a G.I. Joe fan.
After the guys get done with Davis they cook up a big pot of Beru Stew for all as they discuss the announcement of the Boba Fett Movie and some of there first thoughts on Solo!
(Stay tuned for the FPN Beru Stew Special covering all things SOLO coming soon!)
From there it is time for a bit of Let's News
Andrew Lincoln Leaving The Walking Dead

Jamie Foxx is SPAWN

Seasame Street vs. The Happytime Murders

Amazon Saves The Expanse (Kyle and Norman do a Happy Dance)

The end of "Bayformers"
Then we open the doors to the Fandom Clinic as Dr.'s Wagner and Reitzel are in and here to help you with your Infinity War Therapy!  
In this week's opening session we ask the crutial question Why Star-Lord Why??????
Finally in a quick Buy It, Stream It or Unsee It they guys discuss season 2 of Netflix's The Toys that Made Us.
Let's Do This Thing!
Fandom Podcast Network Contact Info / How to contact & find us:
- FPNet on Podbean app
- Fandom Podcast Network on: iTunes / Stitcher / Podbean / Google Play
- Facebook: Fandom Podcast Network
- Email: fandompodcastnetwork@gmail.com
- Instagram: FandomPodcastNetwork 
- Twitter: @fanpodnetwork
- Kyle on Twitter: @AKyleW Instantgram: Akylefandom
- Kevin on Twitter: @spartan_phoenix & Instagram
Tee Public:
ITunes:
Please leave us a review on iTunes so new fans can find us easier. We LOVE 5 star reviews of course, but we love feedback in general!
Please listen to our other awesome podcasts on the Fandom Podcast Network:
Culture Clash: (Weekly Fandom News Podcast)
DiscoVille: The Star Trek Discovery and The Orville Podcast
Blood of Kings: (Highlander Podcast)
Time Warp: (Fandom Spotlight Podcast)
Couch Potato Theater: (Movie Spotlight Podcast)
Good Evening: (Alfred Hitchcock Podcast) 
fpnet.podbean.com/…/good-evening-an-alfred-hitchcock-podca…/
The Endzone: (NFL Podcast) https://fpnet.podbean.com/category/the-endzone/