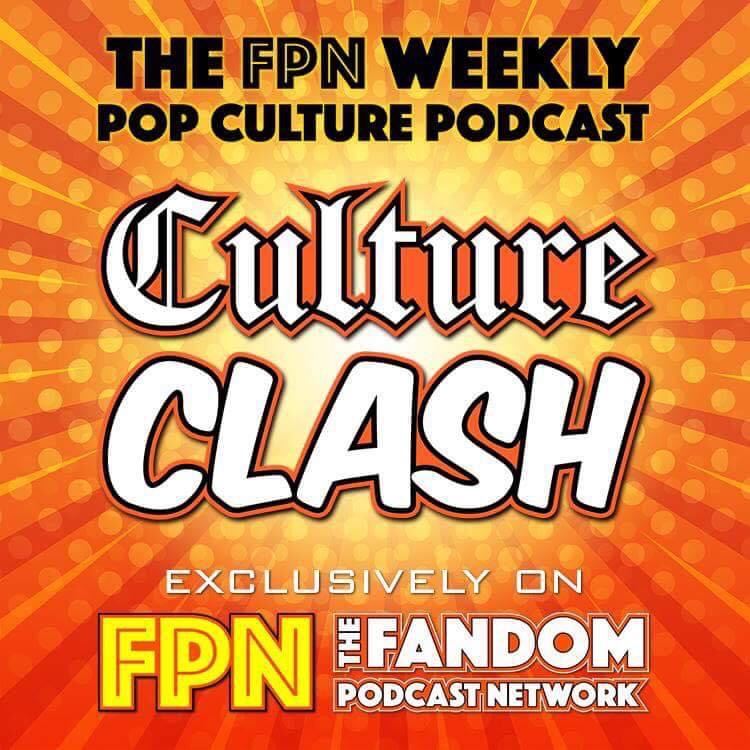 Culture Clash 203: Magic 8 Ball Why has it not been remade or rebooted yet?
Welcome to the Culture Clash your fandom news and review show on the Fandom Podcast Network.  Join your hosts Kyle & Kevin for all the happenings in fandom.  This week the guys talk the Golden Globe nominations, a group of new trailers including Fantastic Beasts, Cobra Kai and Halo.  In Buy It, Stream It or unsee It the talk is Hawkeye, Boba Fett and Just Like That!
The Magic 8-Ball returns as well as we look at our top 8 why has this not been remade or rebooted?  Plus some input from social media as well.
So Let's Do This Thing!
- FPNet on Podbean app
- Fandom Podcast Network on: Apple Podcasts / Stitcher / Podbean / Google Play / Spotify / Iheartradio
- Facebook: Fandom Podcast Network
- Email: fandompodcastnetwork@gmail.com
- Instagram: FandomPodcastNetwork 
- Twitter: @fanpodnetwork
- Kyle on Twitter: @AKyleW Instantgram: Akylefandom
- Kevin on Twitter: @spartan_phoenix & Instagram
Please help support the Fandom Podcast Network through reviews on Apple Podcasts / iTunes and our Fandom Podcast Network Store on Tee Public. 
The FANDOM PODCAST NETWORK is now on YouTube! Join us!
Link: https://www.youtube.com/channel/UCib-kbKfAagsxrWlJU01Rcg
PLEASE SUBCRIBE to our YouTube channel to receive notifications of new podcast episodes and live events.
Fandom Podcast Network Tee Public Store:
Get Your Fandom Podcast Network and Couch Potato Theater Merchandise on Tee Public! Please visit our TeePublic store where you can help support the Fandom Podcast Network while wearing your Couch Potato Theater and other awesome Fandom Podcast Network favorite show logos with pride!
Tee Public Store: https://www.teepublic.com/user/fandompodcastnetwork 
Please listen to our other awesome podcasts on the Fandom Podcast Network:
Master Feed: https://fpnet.podbean.com/