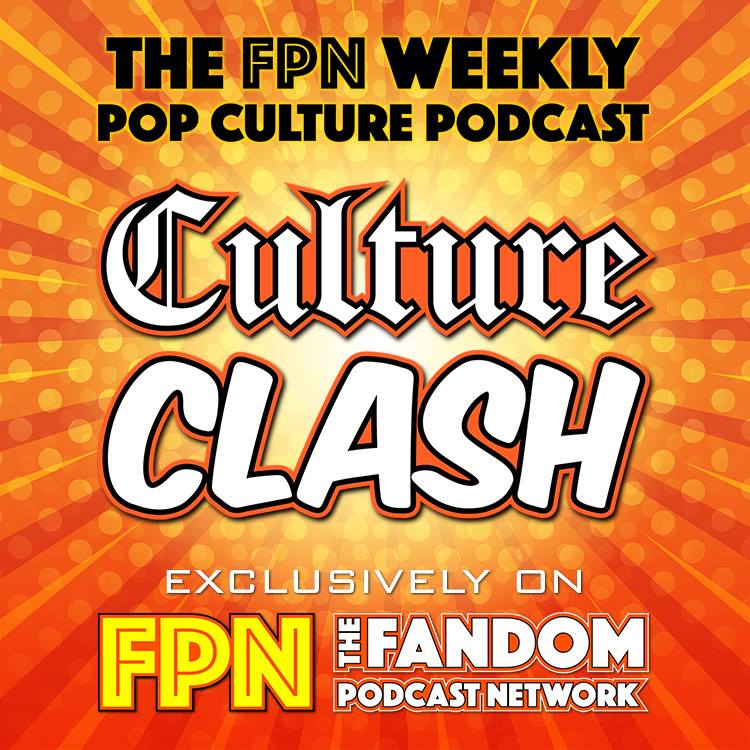 Culture Clash 200 LIVE!
It is episode 200 of Culture Clash we made it!!!  Done live on our YouTube Channel here is the podcast version of this HUGE 200th episode.  On this episode Kevin & Kyle (and a parasite Kyle might have picked up when he went to see Venom) discuss the latest happenings in Fandom as well as throw out some Buy It, Stream It or Unsee it on Star Wars Visions and Y The Last Man.  Plus not one but Two HUGE Culture Clash segments!  First we hop back on the Timeline this time to look at the career of the LEGENDARY Sigourney Weaver then the Magic 8-Ball returns to ask a very large question, what are the top 8 things that have happened in fandom since the start of the Culture Clash.  We had a ton of fun this episode and thank you you our listeners for your support so far and going forward!
They still have not taken us off the air yet so LET'S DO THIS THING!
- FPNet on Podbean app
- Fandom Podcast Network on: Apple Podcasts / Stitcher / Podbean / Google Play / Spotify / Iheartradio
- Facebook: Fandom Podcast Network
- Email: fandompodcastnetwork@gmail.com
- Instagram: FandomPodcastNetwork 
- Twitter: @fanpodnetwork
- Kyle on Twitter: @AKyleW Instantgram: Akylefandom
- Kevin on Twitter: @spartan_phoenix & Instagram
Please help support the Fandom Podcast Network through reviews on Apple Podcasts / iTunes and our Fandom Podcast Network Store on Tee Public. 
The FANDOM PODCAST NETWORK is now on YouTube! Join us!
Link: https://www.youtube.com/channel/UCib-kbKfAagsxrWlJU01Rcg
PLEASE SUBCRIBE to our YouTube channel to receive notifications of new podcast episodes and live events.
Fandom Podcast Network Tee Public Store:
Get Your Fandom Podcast Network and Couch Potato Theater Merchandise on Tee Public! Please visit our TeePublic store where you can help support the Fandom Podcast Network while wearing your Couch Potato Theater and other awesome Fandom Podcast Network favorite show logos with pride!
Tee Public Store: https://www.teepublic.com/user/fandompodcastnetwork 
Please listen to our other awesome podcasts on the Fandom Podcast Network: