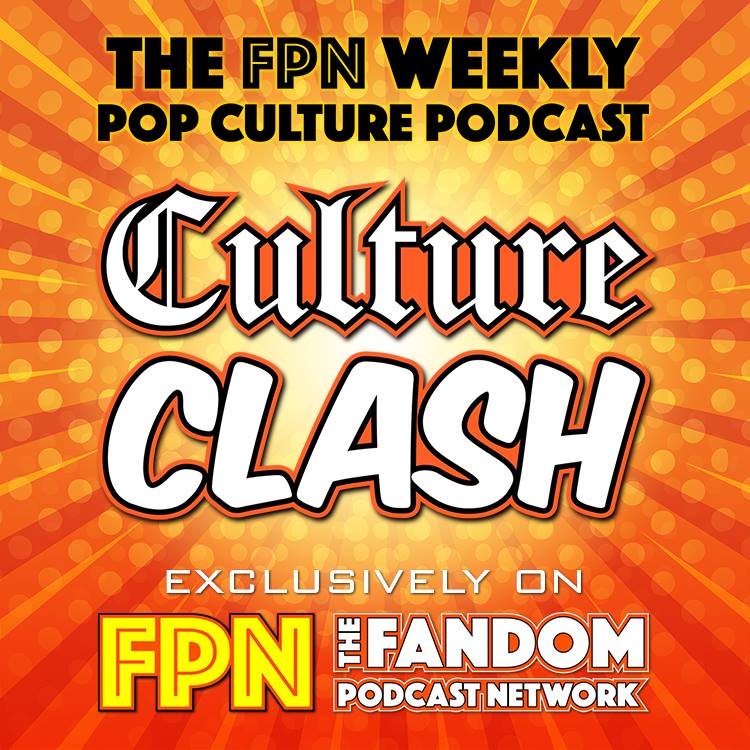 Culture Clash 172: Party on Dudes!
The show opens this week with an explanation why the Fandom Podcast Network took a week off last week and we hope all of you amazing listeners are well.
In this weeks Clash Kevin and Kyle really do Face the Music as we dive into the Bill & Ted trailer.  We also talk the latest on the new Evil Dead projects, the confirmation of the release of the Mandolarian, Godzilla vs Kong and a few other things.
In Buy it, Stream it or Unsee it we check out some Magic for Humans, Kevin Calls a Code8, we try out for Space Force and we look a the Last Days of American Crime on Netflix
Finally things get a bit Musical as in Versus this week it is two of the big names in movies scores going at it, James Horner vs Alan Silvestri!  Plus a preview of what is coming next in the Throwdown!
Let's do this thing!!!
- FPNet on Podbean app
- Fandom Podcast Network on: Apple Podcasts / Stitcher / Podbean / Google Play / Spotify / Iheartradio
- Facebook: Fandom Podcast Network
- Email: fandompodcastnetwork@gmail.com
- Instagram: FandomPodcastNetwork 
- Twitter: @fanpodnetwork
- Kyle on Twitter: @AKyleW Instantgram: Akylefandom
- Kevin on Twitter: @spartan_phoenix & Instagram
Please help support the Fandom Podcast Network through reviews on Apple Podcasts / iTunes and our Fandom Podcast Network Store on Tee Public. 
Apple Podcasts / iTunes:
Please leave us a review on Apple Podcasts so new fans can find us easier. Search FANDOM PODCAST NETWORK on Apple Podcasts, and leave a review for Time Warp. We LOVE 5 star reviews of course, but we love feedback in general!
Fandom Podcast Network Tee Public Store:
Get Your Fandom Podcast Network and Couch Potato Theater Merchandise on Tee Public! Please visit our TeePublic store where you can help support the Fandom Podcast Network while wearing your Couch Potato Theater and other awesome Fandom Podcast Network favorite show logos with pride!
Tee Public Store: https://www.teepublic.com/user/fandompodcastnetwork 
Please listen to our other awesome podcasts on the Fandom Podcast Network: