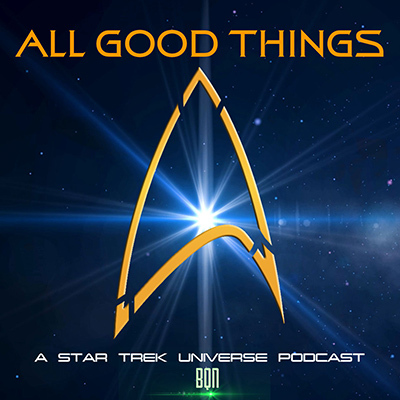 All Good Things Episode 72: Voyager Series Premier 
Taking It From The Top continues its series with Voyager's pilot episode Caretaker.
Amy and Mark discuss the premise and promise of the story, introduce the main characters, and agree that the Caretaker's species are quite the villainous aliens.
Join us in the BQN Collective on Facebook. Find us on Twitter: The Network: @BQNpodcasts The Show: @AllGoodPod Amy: @MissAmyNelson Mark: @MarkWhite207 Pat: @magicdrop5 BQN Podcasts are brought to you by listeners like you.
Special thanks to these patrons on Patreon whose generous contributions help produce the podcast!
Tim Cooper Anonymous
Mahendran Radhakrishnan
Peter Hong
Tom Van Scotter
Vera Bible
Jim McMahon
Justin Oser
Greg Molumby
Thad Hait
Chrissie De Clerck-Szilagyi
Joe Mignone
You can become a part of the Hive Mind Collective here: https://www.Patreon.com/BQN We'd love to add your uniqueness to our own!