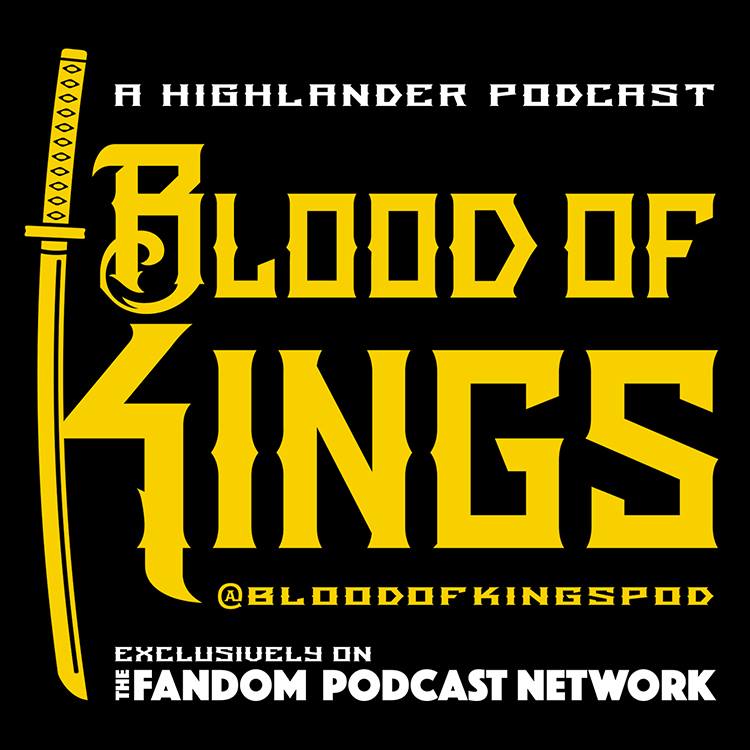 On Sunday September 3rd at 10 AM at the MARRIOTT Hotel during Dragon Con's EPIC convention weekend, your very own Blood of Kings co-host Kevin "TheRaiderNerd" Reitzel was invited to represent the Fandom Podcast Network AND Blood of Kings at a very special panel…Kevin was a guest co-panelist for the American Sci-Fi Classes track "Highlander TV Series at 25: No Panel Can Be Its Equal"; a celebration of 25 years of an incredibly signature series and one that was influential to fandom in the early to mid 1990s!
The event listing described this awesome panel thusly, "Now is the time of the Gathering! We may just sing the theme song for the whole hour. Moderator: Gary Mitchell. Additional Panelists: Rita De La Torre, Jason De La Torre, Jessa Phillips, Kevin Reitzel, Tegan Hendrickson and Speaker: Dr. Scott Viguié. And many thanks to the American Sci-Fi Classics Organizers: Joe Crowe and Gary Mitchell! Warning...there MAY be singing :)
Don't forget to enter our NEW "iTUNES REVIEW" contest, where YOU can enter your chance to WIN your very own Blood of Kings episode FAN PICK! You can get all the details as you listen to the show.
You can always find Blood of Kings on:
• Fandom Podcast Network on: iTunes / Stitcher / Podbean / Google Play for Android Users.
• Instagram: FandomPodcastNetwork & BloodOfKings Pod 
• Facebook: Blood of Kings: A Highlander Fandom Group
• Facebook: Blood of Kings: A Highlander CCG (Collectible Card Game) Page
If you would like to contact us directly you can:
• Twitter: @BloodOfKingsPod
• Instagram: @BloodOfKingsPodcast
• Kevin on Twitter & Instagram: @spartan_phoenix
• Norman on Twitter @starfighter1701 and Instagram @socalswordfighter
• Mike on Twitter: @Immortalcimoli