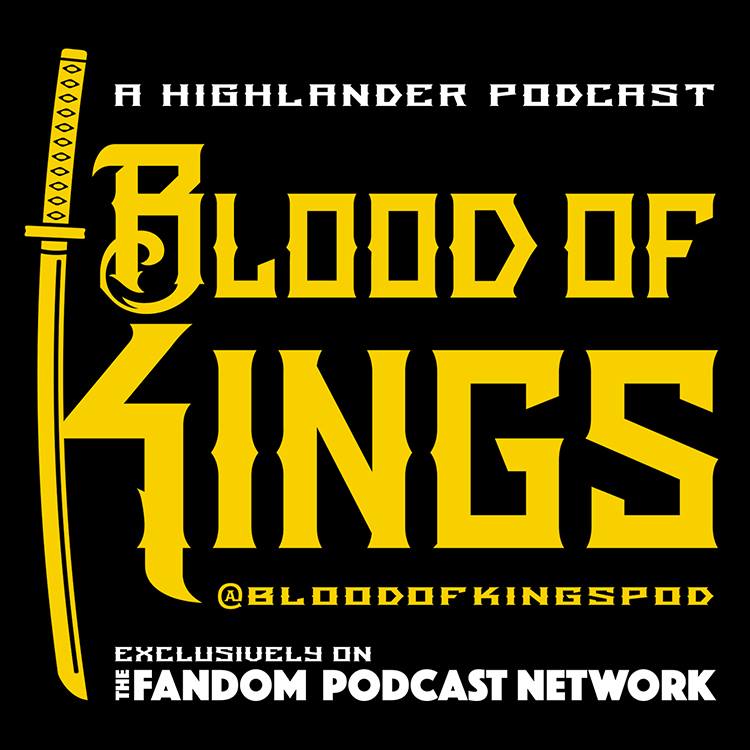 On Blood of Kings Episode 30...Kevin, Norm and Mike reviewed the very first issue of the highly anticipated comic book series...Highlander: The American Dream from IDW comics and  an actual PREQUEL to the events that led up to The Gathering in 1985. Released on February 22nd, 2017...Highlander: The American Dream #1 reunited us with many familiar characters from the original 1986 feature film.
On this very special episode of Blood of Kings - Kevin and our very special guests - Kyle Wagner (co-founder of the Fandom Podcast Network), and Mike Sellers (the Immortal Cimoli himself!) take a very in-depth look at the ENTIRE five issue run of Highlander: The American Dream. With three different readers, come three different viewpoints of how this particular comic series affected our very beloved 30 year old movie franchise. 
Please note that this is a VERY SPOILER HEAVY review of this series!!! As with all extensions of the Highlander lore, your Blood of Kings team did their homework, discovered many interesting aspects of the story and stumbled upon a few narrative choices that led for some very interesting discussions! And as always, we would LOVE to hear YOUR take on this comic book series and perhaps even read your comments on the air in an upcoming episode of Blood of Kings!
Don't forget to enter our NEW "iTUNES REVIEW" contest, where YOU can enter your chance to WIN your very own Blood of Kings episode FAN PICK! You can get all the details as you listen to the show.
You can always find Blood of Kings on:
• Fandom Podcast Network on: iTunes / Stitcher / Podbean / Google Play for Android Users.
• Instagram: FandomPodcastNetwork & BloodOfKings Pod 
• Facebook: Blood of Kings: A Highlander Fandom Group
• Facebook: Blood of Kings: A Highlander CCG (Collectible Card Game) Page
If you would like to contact us directly you can:
• Twitter: @BloodOfKingsPod
• Instagram: @BloodOfKingsPodcast
• Kevin on Twitter & Instagram: @spartan_phoenix
• Norman on Twitter @starfighter1701 and Instagram @socalswordfighter
• Mike on Twitter: @Immortalcimoli