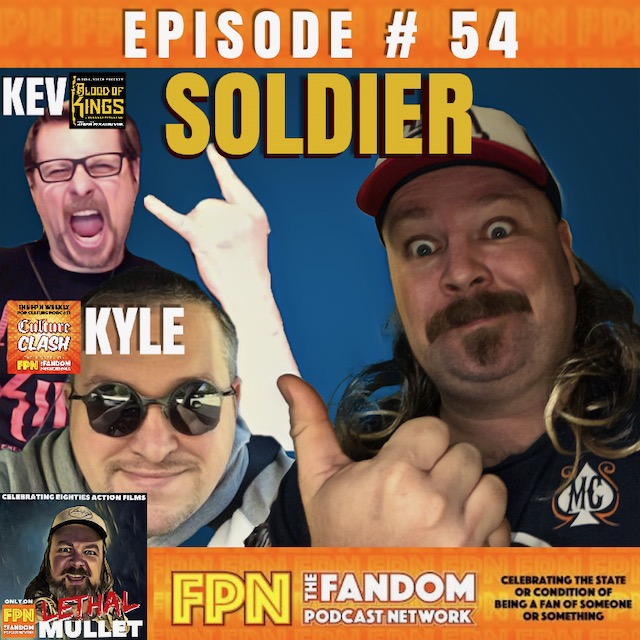 Lethal Mullet Podcast Episode #54: Soldier
On tonight's action packed episode of Lethal Mullet Podcast your host Adam is joined by cofounders Kevin & Kyle to chat about one of the all time greatest sci-fi tie-in films, a Kurt Russell classic: Soldier! We look at Kurt's career, the film and hit deep with trivia and all the ties this film has to it's spiritual film brother Blade Runner. All on episode fifty-four of the show.
Find Lethal Mullet Podcast on:
Apple / Stitcher / Spotify / Google Play / Podbean / IheartRadio
Contact:
Site: fpnet.podbean.com
Twitter: @fanpodnetwork
Facebook & Instagram: Fandom Podcast Network
Adam: @thelethalmullet (Twitter/Facebook/Instagram)
Kevin: @spartan_phoenix (Twitter/Instagram
Kyle: @akylew (Twitter) akylefandom (Instagram)
FPN Master Feed: fpnet.podbean.com
Catch the flagship show: Culture Clash, Blood of Kings, and the host of amazing podcasts covering all of fandom.
#soldier #bladerunner #kurtrussel #paulwsanderson #davidpeoples #fandompodcastnetwork #lethalmulletpodcast #kevinreitzel #kylewagner #adamobrien #australia #popculture #action #movies #scifi #classics