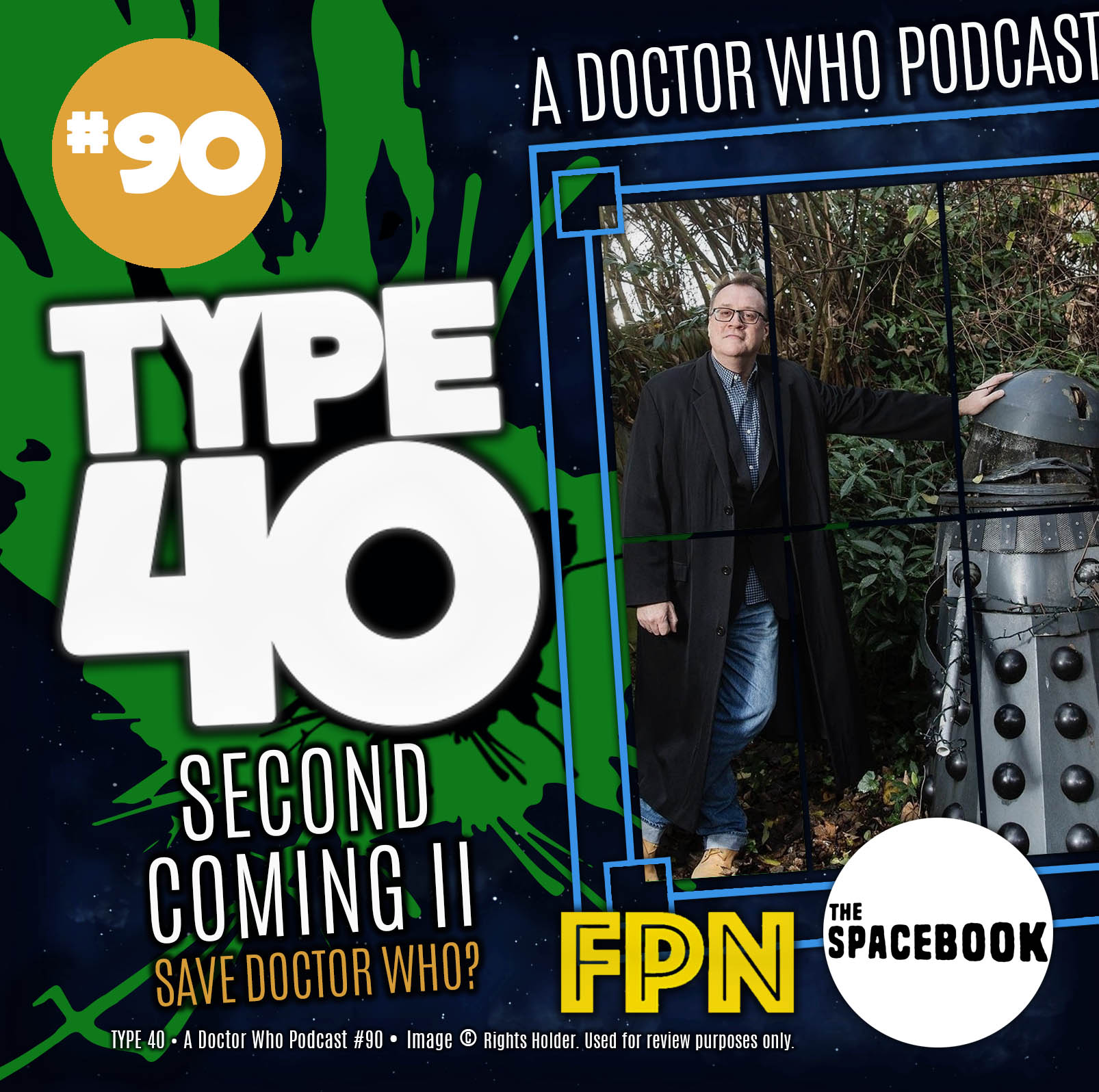 Type 40 A Doctor Who Podcast Episode 90: Second Coming II - Save Doctor Who?
On the 90th edition of our Doctor Who podcast we go back to the headline making news from a couple of weeks ago: when Russell T Davies stunned the whole of the international TV industry! Announcing his return to the series, as showrunner in time for a special occasion in 2023...
Now the shock has subsided we have more questions; we've been digging a little deeper! Simon Horton steps back into our TARDIS to share his alternative take on the news with regular host Dan. Whilst Kyle Wagner brings us the perspective of the American section to the fanbase: what will this mean for our show on the international stage? One busier than ever with must-stream-see-event TV!
Here on Type 40 we'll be sticking with this story as it unfolds over the coming months. We were THE podcast pointing in the right direction, all year! And we'll continue to bring our honest, considered opinions, speculation. Maybe even a time-scoop or two, on the trip of a lifetime to the 60th anniversary event. Stream or download at the links below...
Find Type 40 • A Doctor Who Podcast feed here at:
Listen to Type 40 on:
Apple Podcasts, Spotify, Stitcher, Google Play, iHeart Radio, Tune In and the Podbean App.
Or as part of FPNet Master Feed @Fpnet.podbean.com

 
If you would like to contact us directly you can:
Email: type40drwho@gmail.com
Twitter: @type40drwho
Instagram: @type40doctorwho
Facebook: Type 40 • A Doctor Who Fan Page
Join the Facebook group Type 40 • A Doctor Who Fan Group:
Dan Hadley on Twitter and Instagram @The_spacebook
Simon Horton on Facebook at Doctor Who: The Whonatics
Kyle Wagner on twitter @AKyleFandom
TeePublic Store:
Help support the Fandom Podcast Network and wear some of their fantastic original designs and logos on t-shirts, mugs, hats and more from Tee Public Go to: https://www.teepublic.com/user/fandompodcastnetwork or just search Fandom Podcast Network to find our storefront.
Please listen to our other awesome podcasts on the Fandom Podcast Network:
Master Feed: https://fpnet.podbean.com/