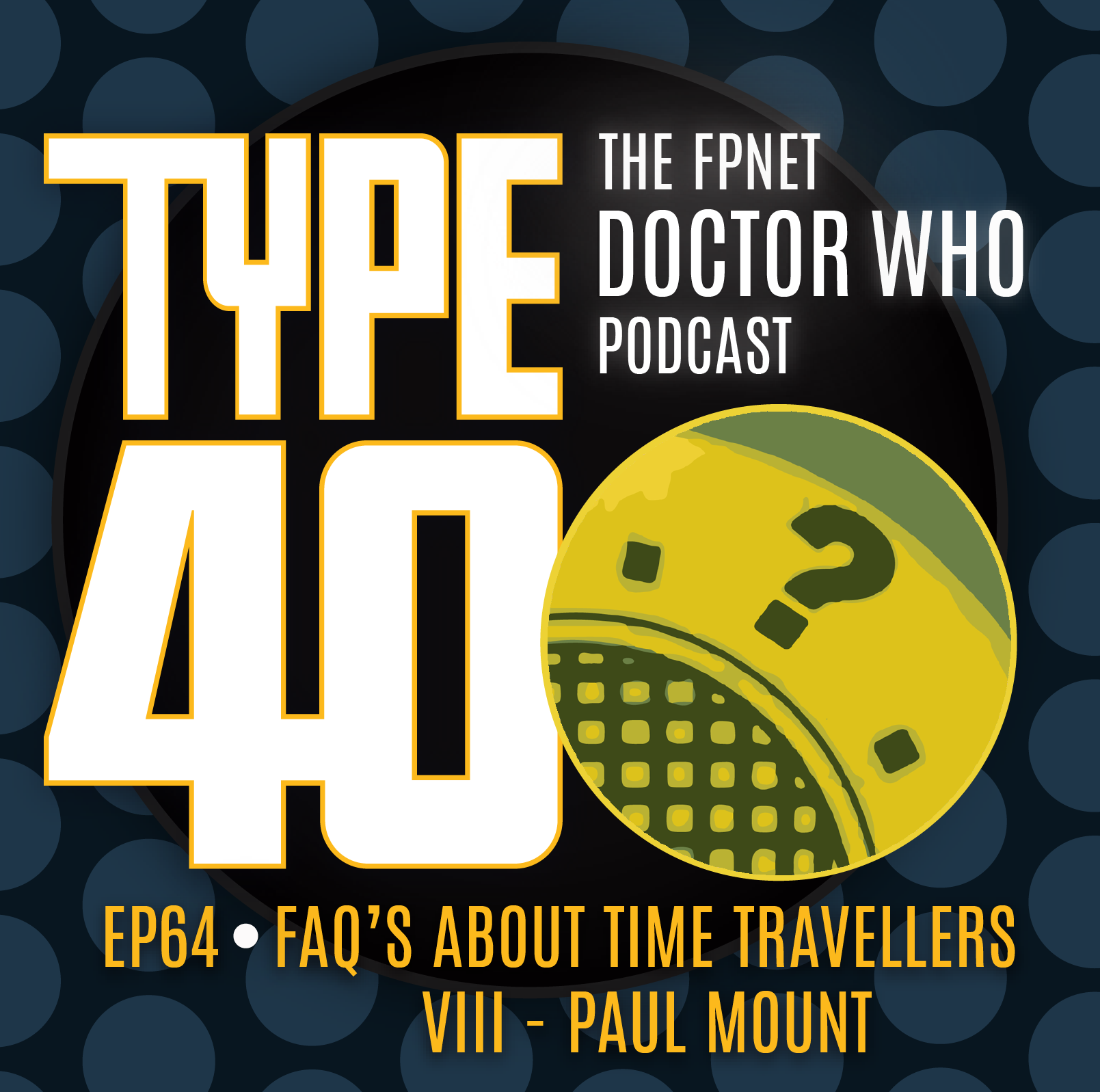 TYPE 40: A Doctor Who Podcast
Episode 64: FAQ's About Time Travellers VIII – Paul Mount
We're delighted to welcome seasoned genre writer for Starburst Magazine, Paul Mount to our Doctor Who Podcast for a ramble through space and time: on and off screen. Because it's time for another round of those Type 40 Frequently Asked Questions!
Paul's never pulled his punches, reviewing cult TV in his columns over the years. But everybody had to start somewhere! Regular host Dan Hadley's fascinated to relive memories of the earliest days of the show and the birth of organised fandom.
Right up to date, confessing to evenings stalking the new series production teams, filming around his home city of Cardiff. It's the kind of free, easy and geeky conversation The Fandom Podcast Network does best!
You can always find TYPE 40: A Doctor Who Podcast on:
• The FPNet Master Feed @Fpnet.podbean.com
• FPNet on Podbean app
• Fandom Podcast Network on: Apple Podcasts, Spotify, Stitcher & Google Play
• Instagram: FandomPodcastNetwork & type40drwho
• Facebook: TYPE 40: A Doctor Who Fandom Podcast:
If you would like to contact us directly you can:
• Email: type40drwho@gmail.com
• Twitter: @type40drwho
• Paul Mount on Twitter: @PMount
• TV Zone Plus Podcast: https://www.facebook.com/TVZonePlus/
• Dan Hadley on Twitter: @The_spacebook
Find our extra Content in Type Over40 on You Tube:
Subscribe to the channel so you never miss a new addition to our playlist:
https://www.youtube.com/playlist?list=PLVJCF19D0A-5QAv9RMnfsnauSJVZuM894
The FANDOM PODCAST NETWORK is now on YouTube! Join us!
Link: https://www.youtube.com/channel/UCib-kbKfAagsxrWlJU01Rcg
PLEASE SUBCRIBE to our YouTube channel to receive notifications of new podcast episodes and live events.
TeePublic Store:
Help support the Fandom Podcast Network and wear some of their fantastic original designs and logos on t-shirts, mugs, hats and more from Tee Public Go to: https://www.teepublic.com/user/fandompodcastnetwork or just search Fandom Podcast Network to find our storefront.
Apple Podcasts: 
Please search Fandom Podcast Network on Apple Podasts and leave us a review so new fans can find us easier. We LOVE 5 star reviews of course, but we love feedback in general! 
Please listen to our other awesome podcasts on the Fandom Podcast Network:
Master Feed: https://fpnet.podbean.com/
Type 40: The FPNet Doctor Who Podcast
https://fpnet.podbean.com/category/type-40-the-fpnet-doctor-who-podcast/